Awardees (Brand Leaders)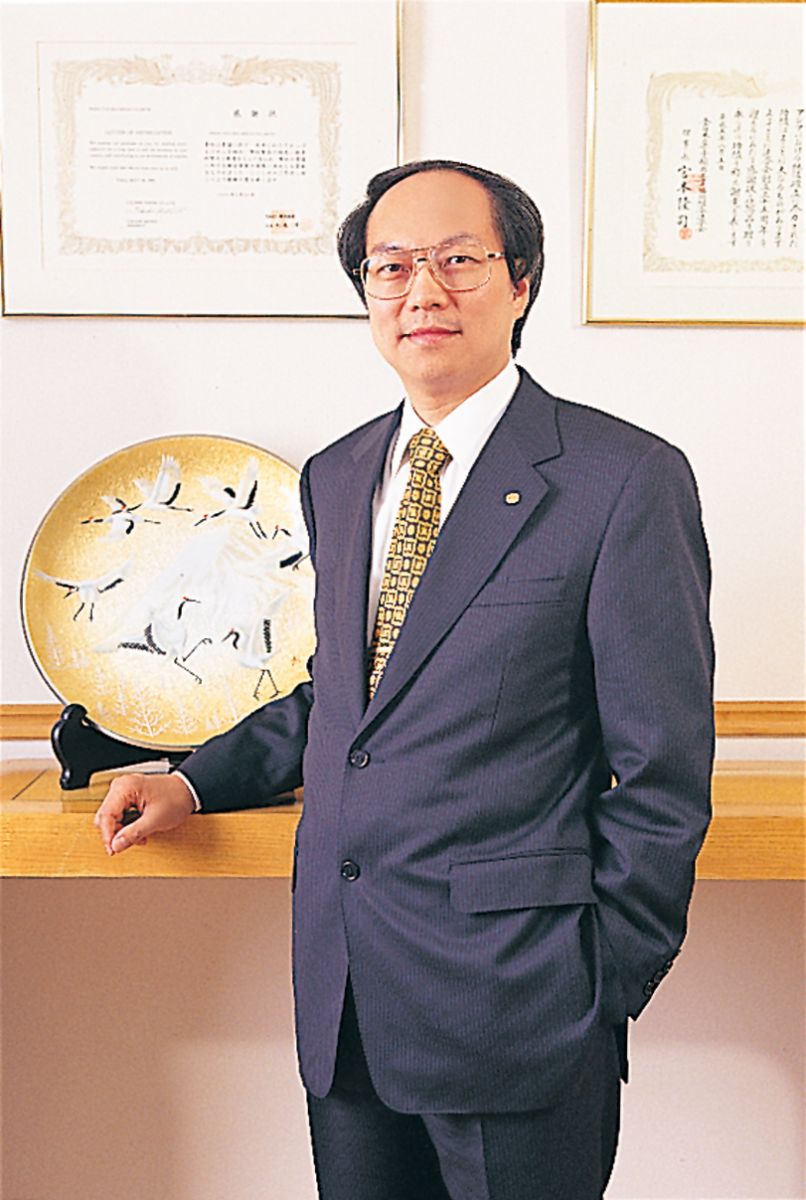 Dr Tai Tak Fung, Stephen, GBM, GBS, SBS, JP
Four Seas
Founder and Chairman of Four Seas Group

Secret to Success

With admirable farsightedness, international vision and innovative spirits, Dr Tai Tak Fung has led Four Seas to grow from strength to strength, adding a brilliant chapter to the legendary Hong Kong brand stories.
Track of Glory

As founder of Four Seas Group, Dr Tai Tak Fung began his entrepreneurial career in 1971. Through 50 years of unremitting efforts, Four Seas Group, which started from Japanese snacks importing business, has nowadays become one of the biggest food conglomerates in Hong Kong; and it successfully acquired "The Miyata", a 90-year-old well-known Japanese snack food and confectionery distributor, in 2021.
With business acumen and enterprising spirits, Dr Tai is a legendary brand builder. Under his leadership, the Group has established a number of brands, e.g. "Four Seas", "Maid Brand" and "Okashi Land", which bring delightful and healthy choices to local consumers while promoting the reputation of Hong Kong food industry in the international arena.
Dr Tai is a former Standing Committee Member of the Chinese People's Political Consultative Conference and a member of the Standing Committee of Guangdong CPPCC. He received Grand Bauhinia Medal, Gold Bauhinia Star, Silver Bauhinia Star and Justice of the Peace from the HKSAR Government; and was conferred the "Order of the Rising Sun, Gold and Silver Rays" by the Emperor of Japan and the Award for Overseas Promotion of Japanese Food as well as the 30th Food Industry Distinguished Service Award of Japan by the Ministry of Agriculture, Forestry and Fisheries of Japan.
Brand Story

Established in 1971, Four Seas adheres to the "Winning by fashion, leading by quality" strategy and strives to differentiate from others by introducing a "modern concept of quality food". Four Seas is synonymous with the highest-quality, tasty and fashionable food products and has always been the favourite of younger generations. Its signature items such as seaweed, cracker, biscuit stick and "Tsubu Tsubu" orange drink have maintained a leading position in the market. Four Seas exercises the strictest production and quality control in over 18 manufacturing plants, dedicated to providing a better and wider choice for the well-being of customers.