"Hong Kong Brands‧New‧Classic" Publications
To celebrate its 10th birthday, the BDC staged a host of events and programmes under the banner of "Leading the Way, Branding for Excellence" from the second half of 2014 to year 2015, with an eye to enhancing the profile of the Council on one hand and promoting the branding achievements of Hong Kong industries on the other. The serial celebration activities included the introduction of "Hong Kong Top Brand Ten Year Achievement Award", setting up of BDC promotion booth at the 49th Hong Kong Brands and Products Expo, hosting of the BDC 10th Anniversary Gala Dinner and publication of a newspaper report series and a book titled "Hong Kong Brands: New‧Classic"
Starting from August 2014, "Hong Kong Brands: New • Classic" serial reports were regularly published by the BDC in collaboration with the Hong Kong Economic Times. This series provided vivid documentation of the "Branding for Excellence" stories of 21 Award-winning brands, giving a detailed account of their development trajectories, innovation strategies and critical success factors; and these reports were then compiled into a book of the same title.
The new book "Hong Kong Brands: New • Classic" was published in mid-2015, with a circulation of 5,000 and featuring a prologue written by the Financial Secretary of HKSAR Government the Honourable John Tsang. In addition to 21 brand stories, it also collects wisdom of words in branding contributed by famous scholars and brand experts.
The BDC hosted a launching ceremony for the new book, followed by a cocktail reception on 26 August at Meeting Room S223, Hong Kong Convention and Exhibition Centre. With nearly 100 guests including Government officials, scholars and business leaders, the Ceremony was officiated by Acting Secretary for Commerce and Economic Development Mr Godfrey Leung , CMA President Dr Eddy Li, BDC Chairman Mr Simon Wong and Deputy Chief Editor of Hong Kong Economic Times Mr Teddy Au.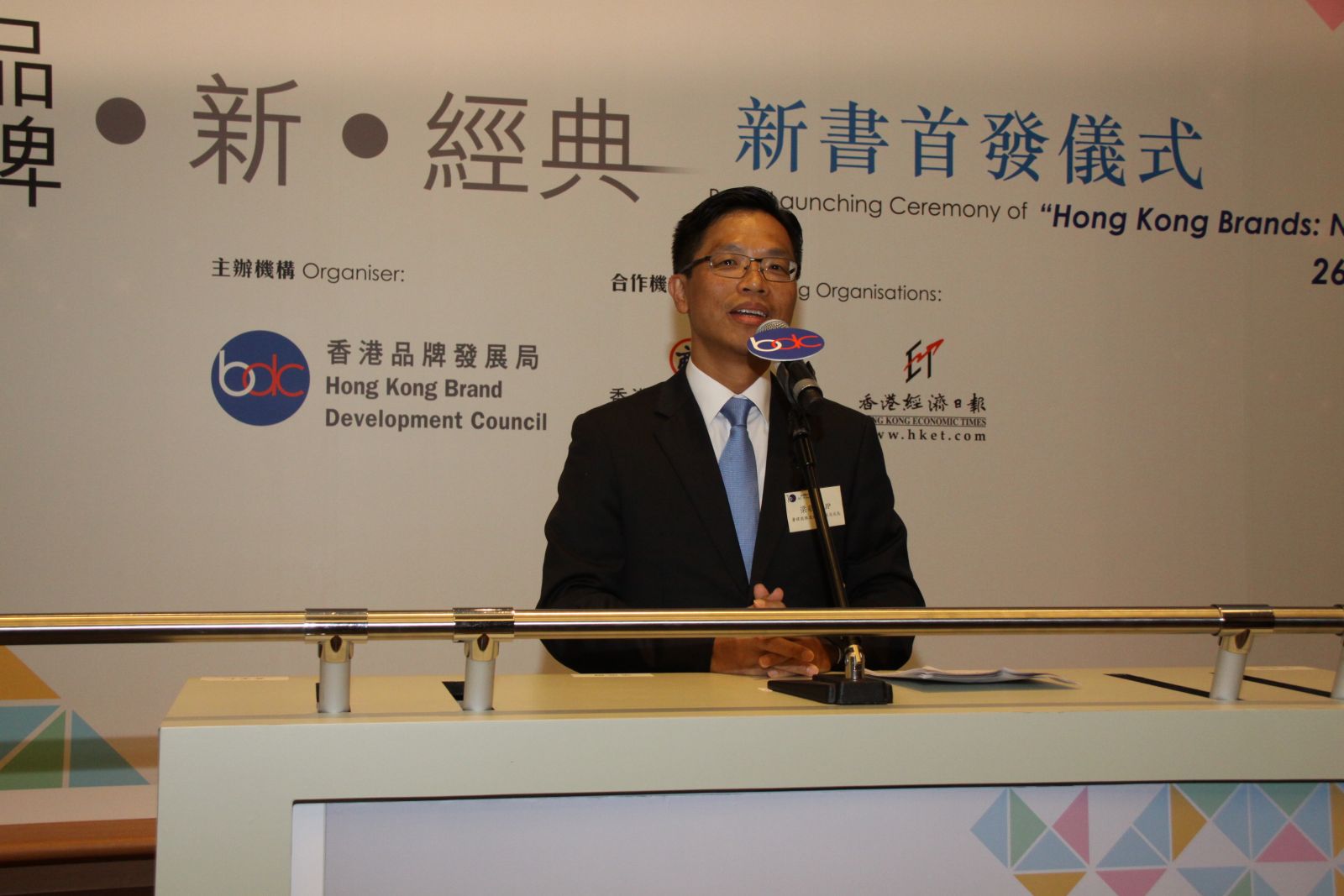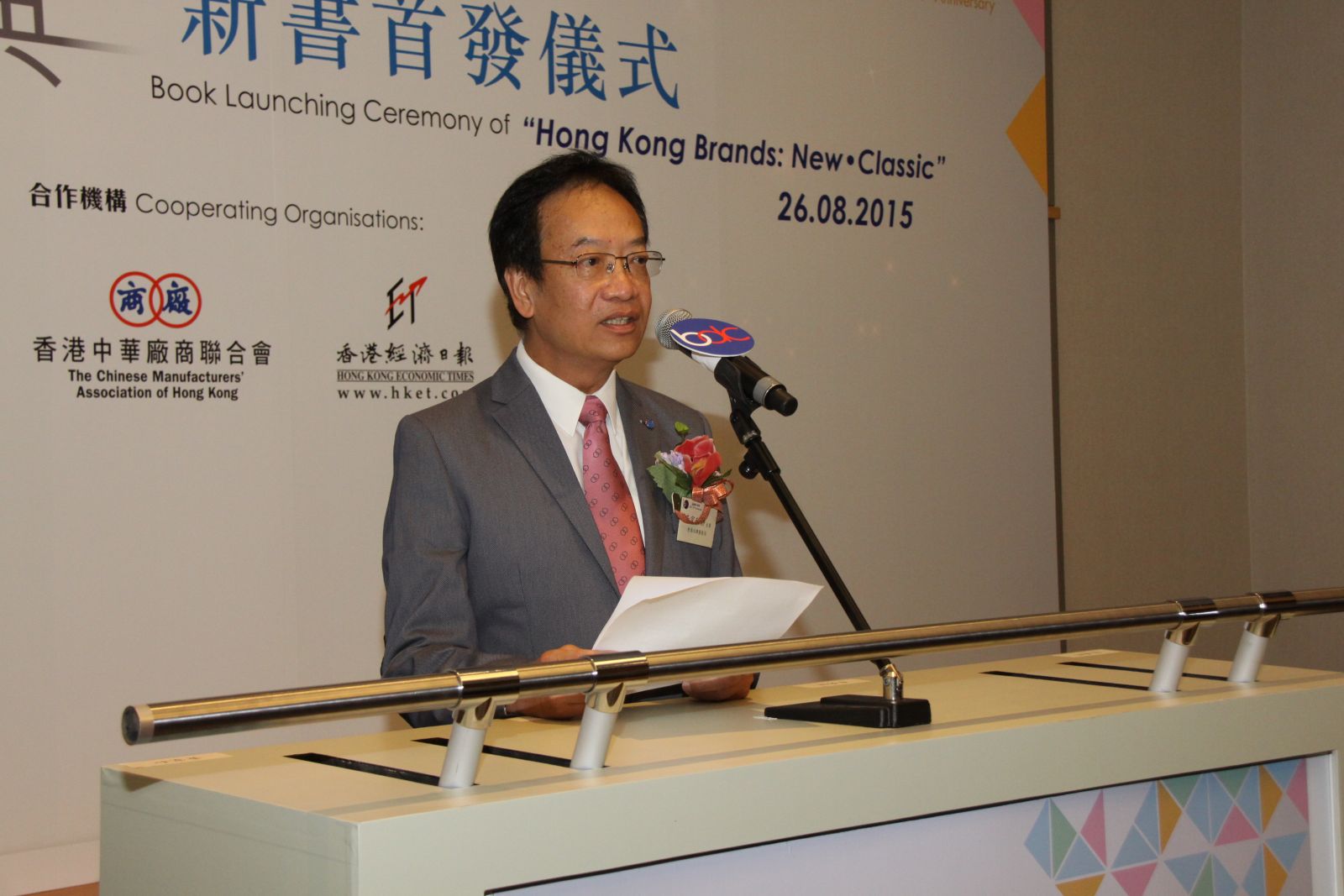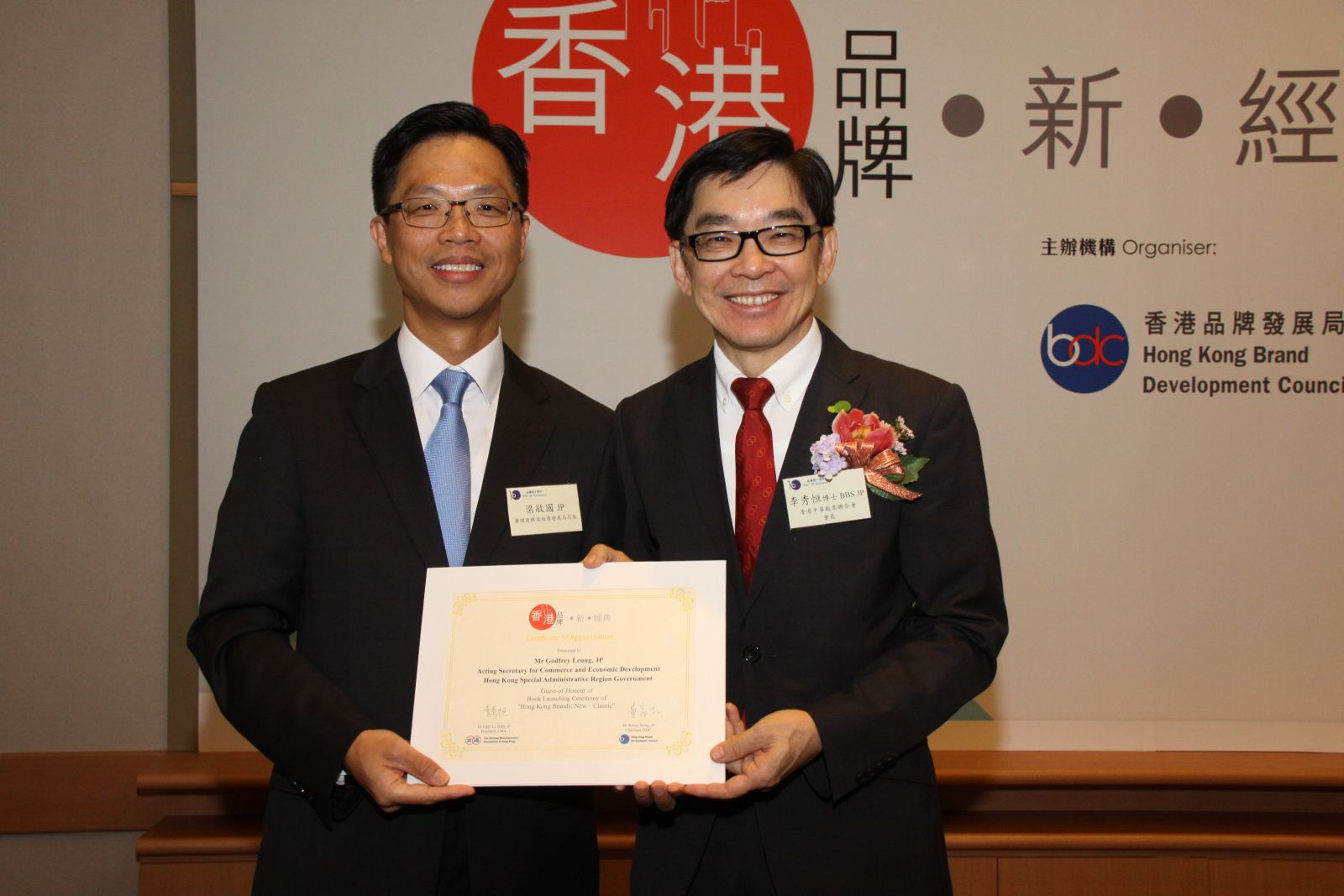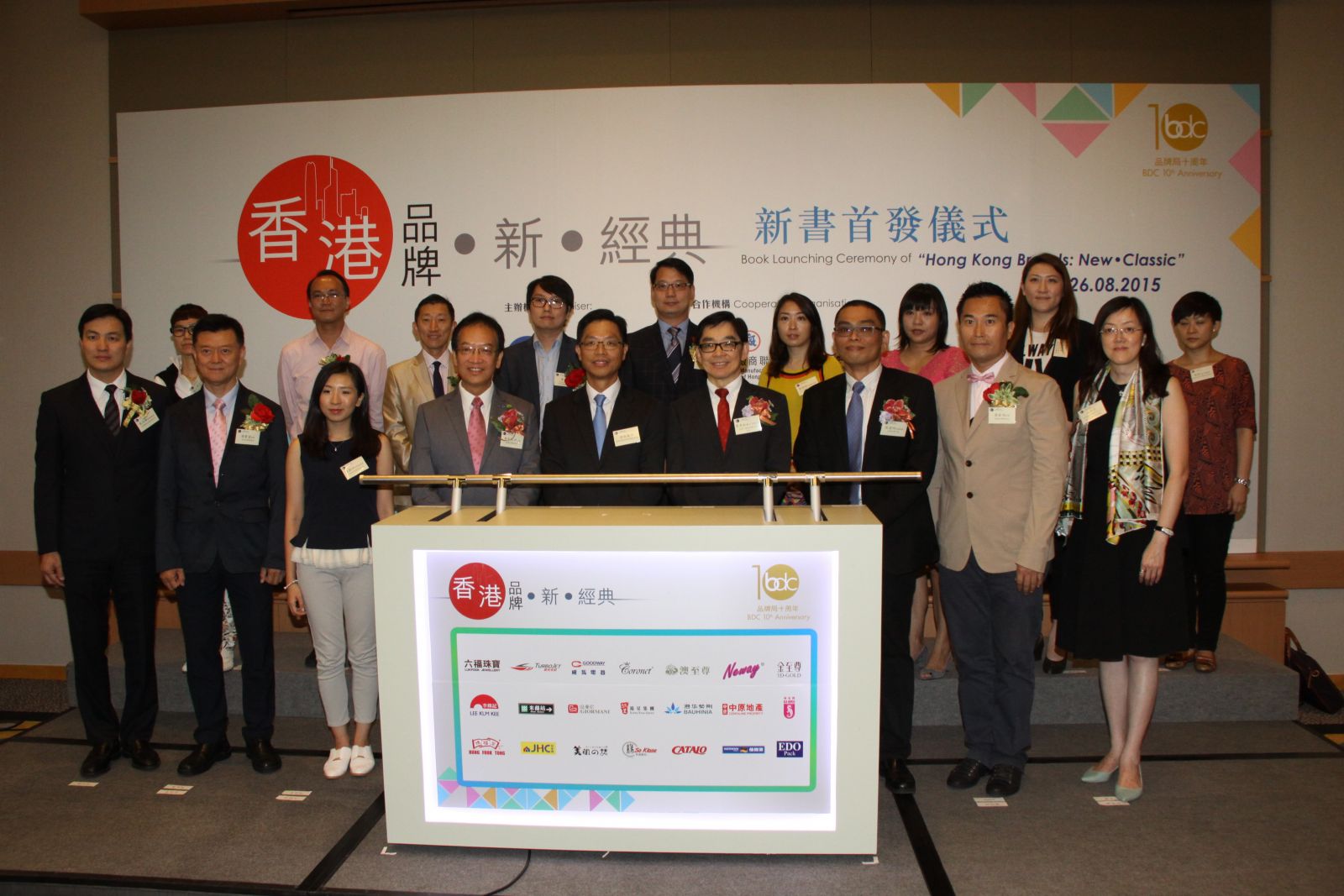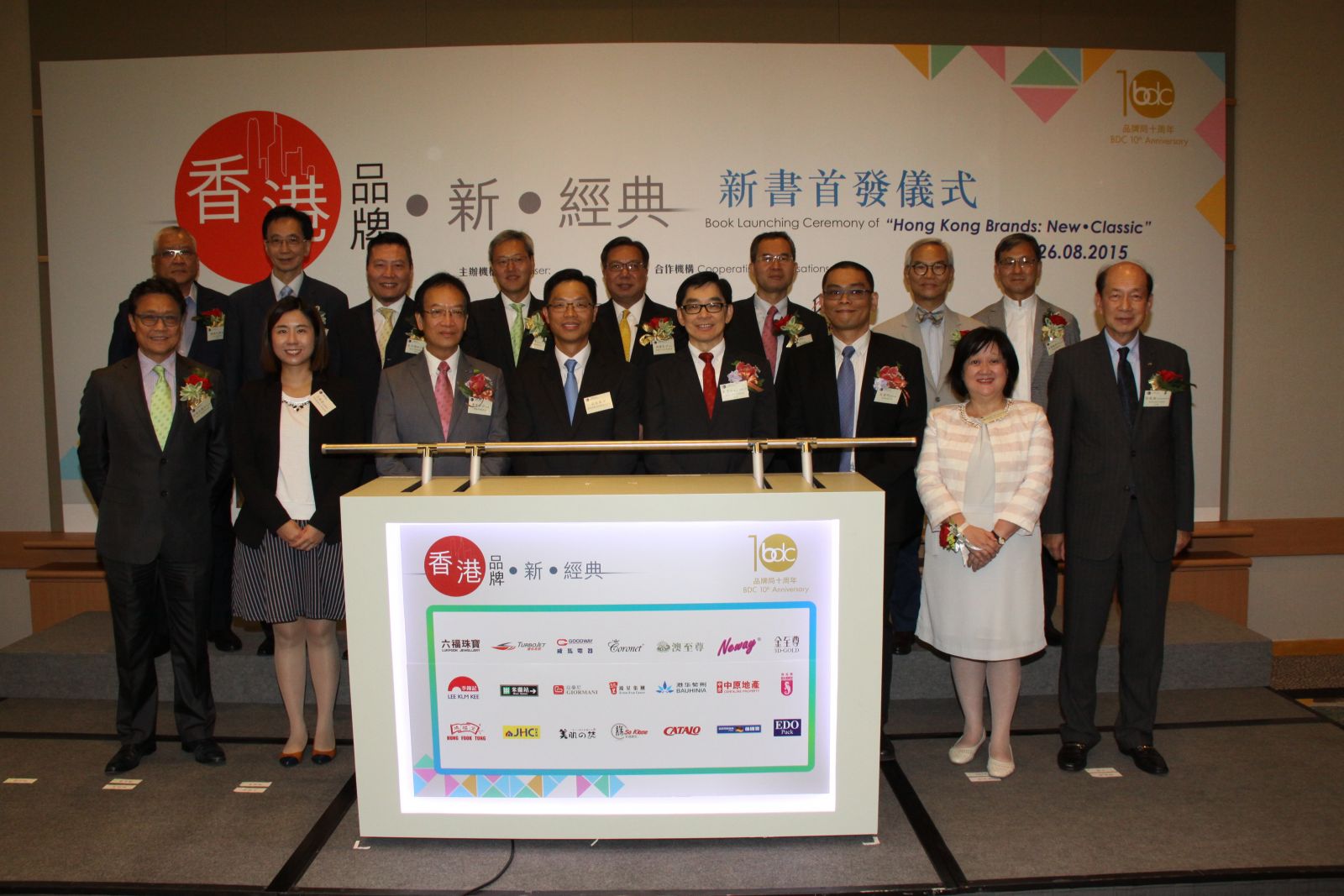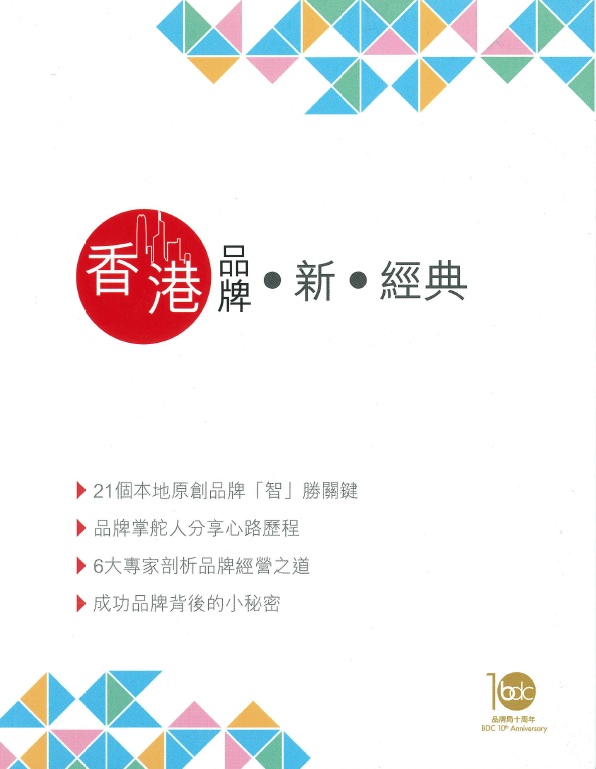 Back