"Hong Kong.IN.Brand Greater Bay" Serial Activities Media Briefing
The BDC and CMA held a media briefing on 2 June 2021 to announce the details and schedule of the "Hong Kong.IN.Brand Greater Bay" Serial Activities (The Project). CMA President Dr Allen Shi, BDC Chairman Dr Edward Chan, BDC Vice Chairman Dr Lo Kam Wing introduced the project background and details of arrangement; and the "Hong Kong Brand i-Directory" (Brand HKiD) together with its dedicated website (id.hkbrand.org) was launched.
The briefing also featured a speech by Dr Sherriff Luk, Professor of Marketing of Emlyon Business School, who gave an account of the salient findings of "Study on the Attitude towards Hong Kong Brands and Purchasing Behaviour of Greater Bay Area Consumers" and share management insights into the effective strategies for Hong Kong companies to expand market and promote brands in Greater Bay Area. The Study is another focus of the Project, whereby a professional research team from universities were commissioned to interview over 1,700 consumers in 9 cities in Guangdong Province plus Macau during mid-2020.
CMA Vice Chairman of CMA Exhibition Services Ltd Mr Ivan Sze, BDC Vice Chairman Mr Calvin Chan, Mr Ng Ching Wun, Dr Aaron Shum, Advisor Mr Charles Ng, Dr Kevin Lau and dozens of BDC General Committee Members also attended the event.
The Briefing was broadcasted live on-line and open to participation by the industries.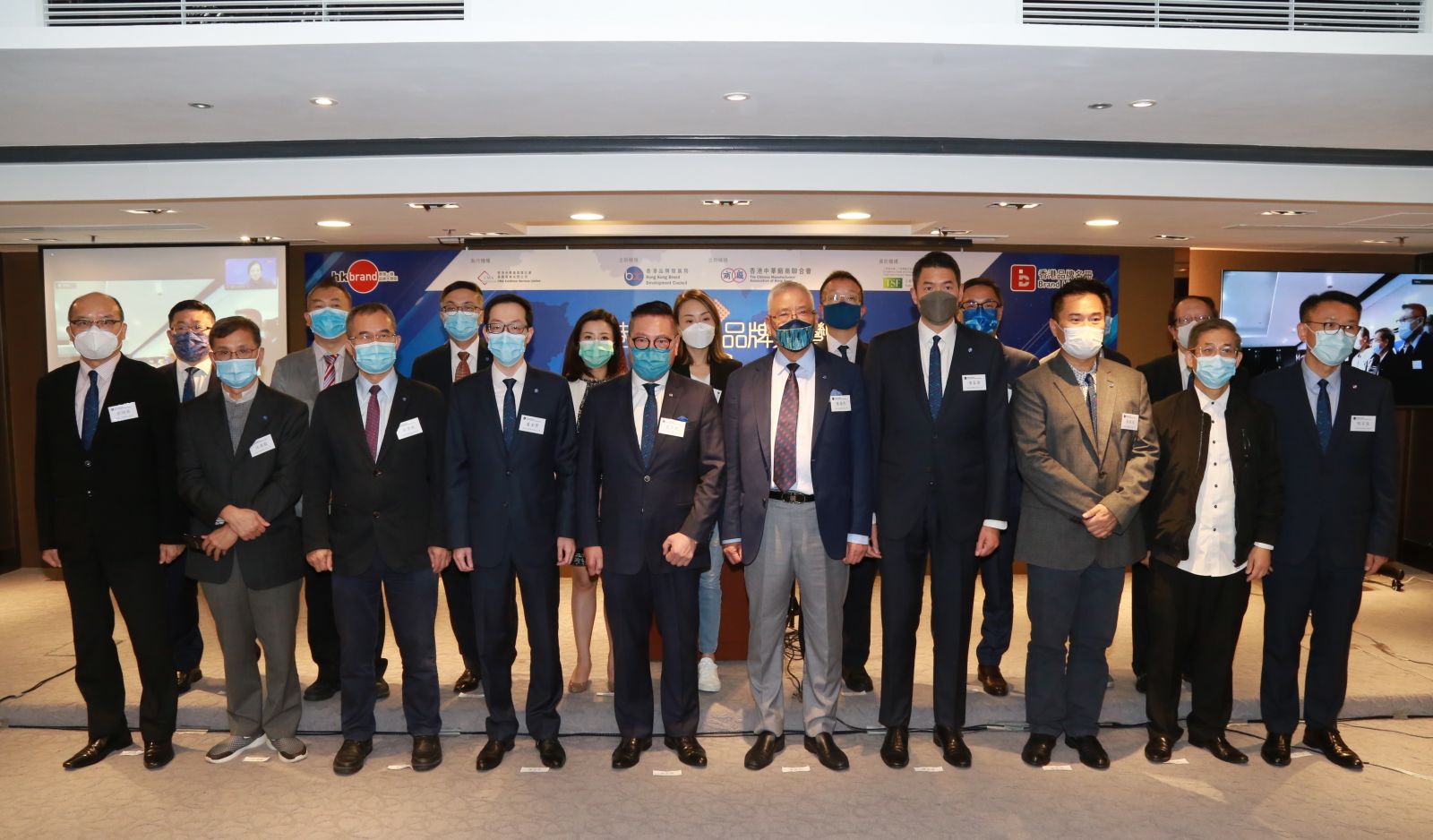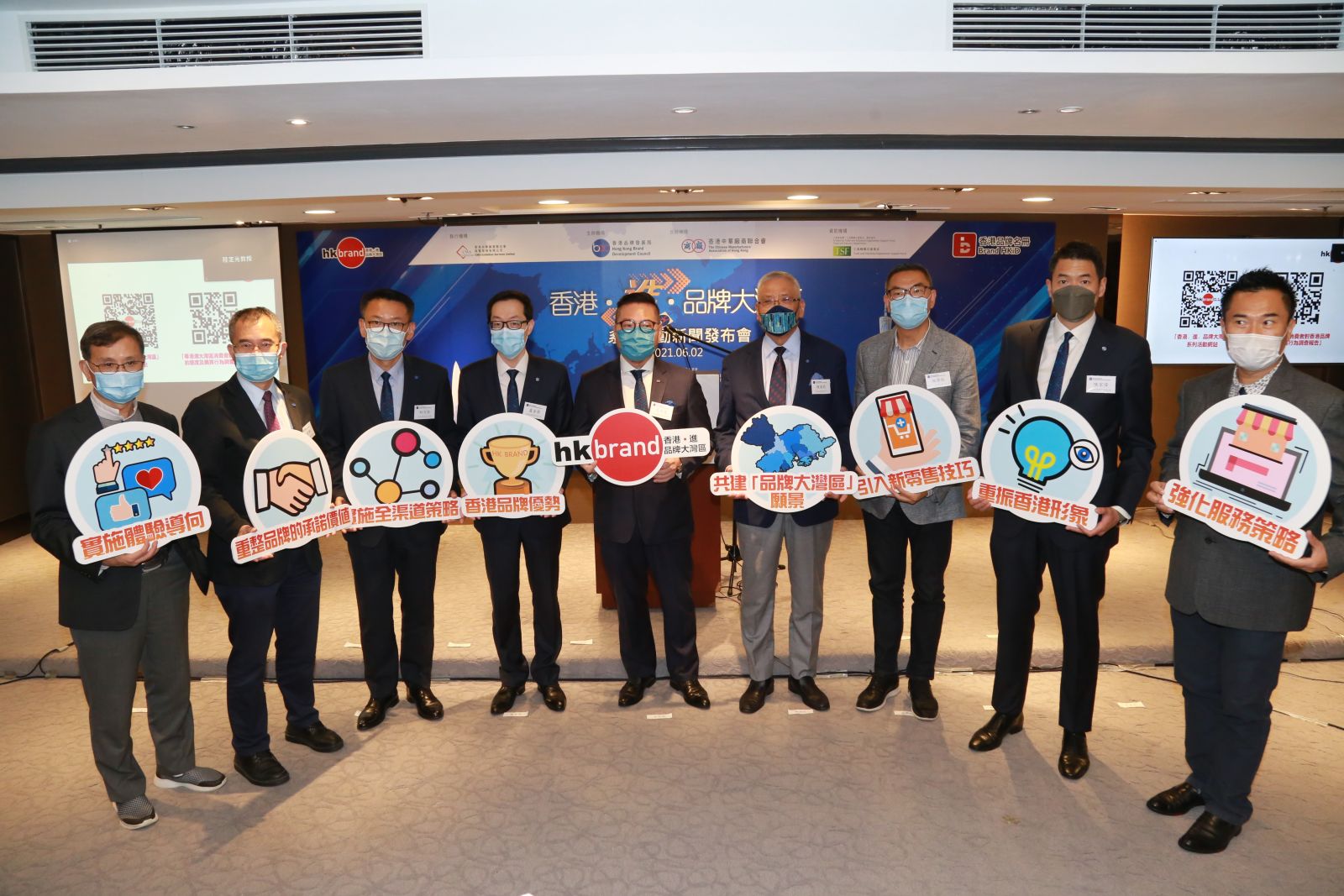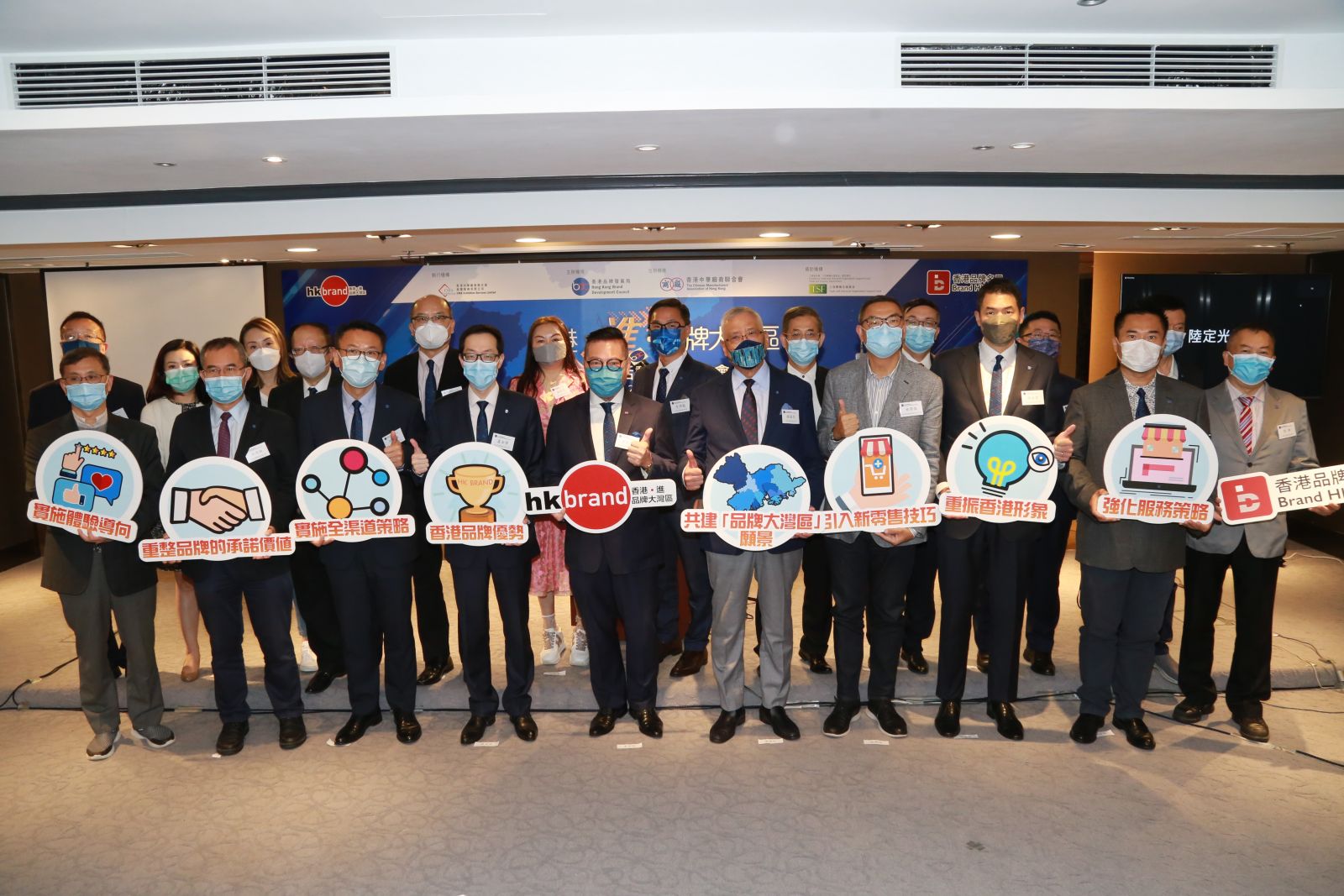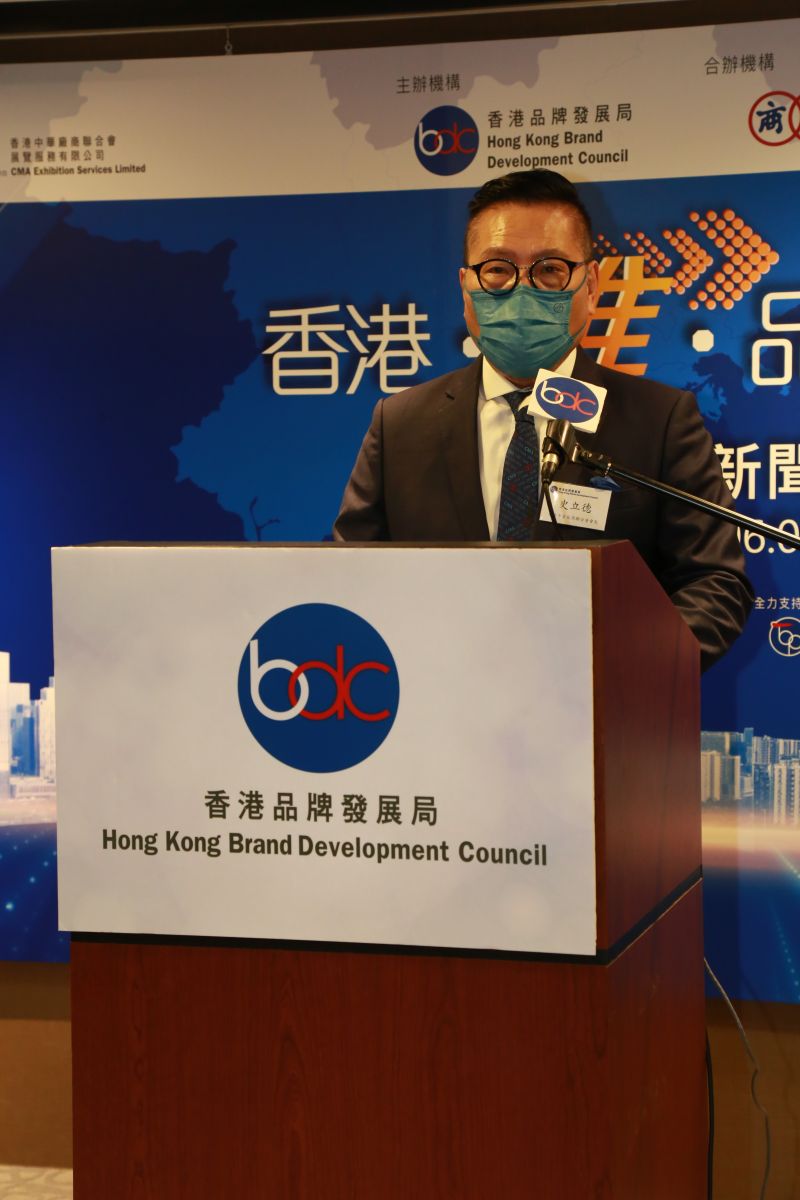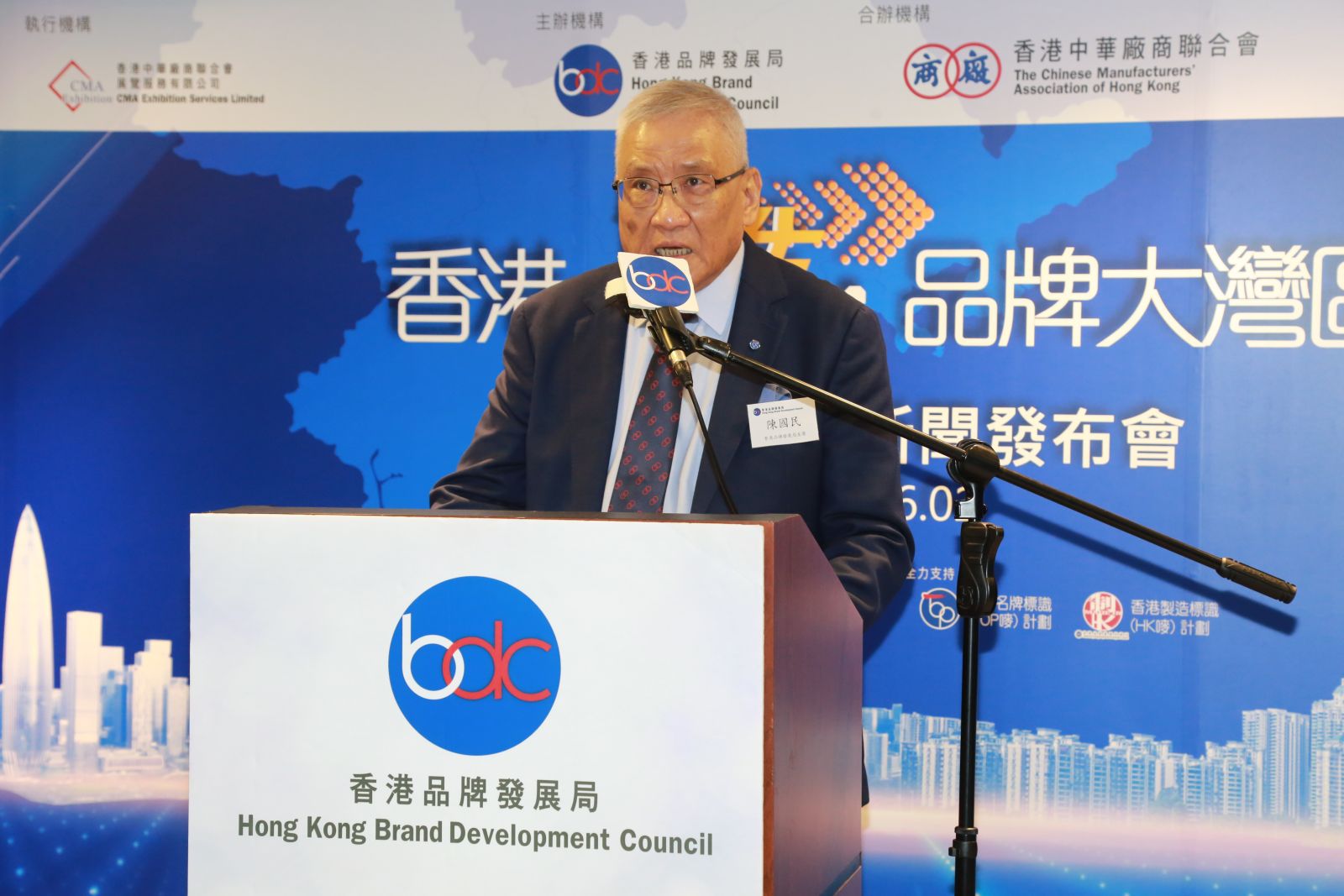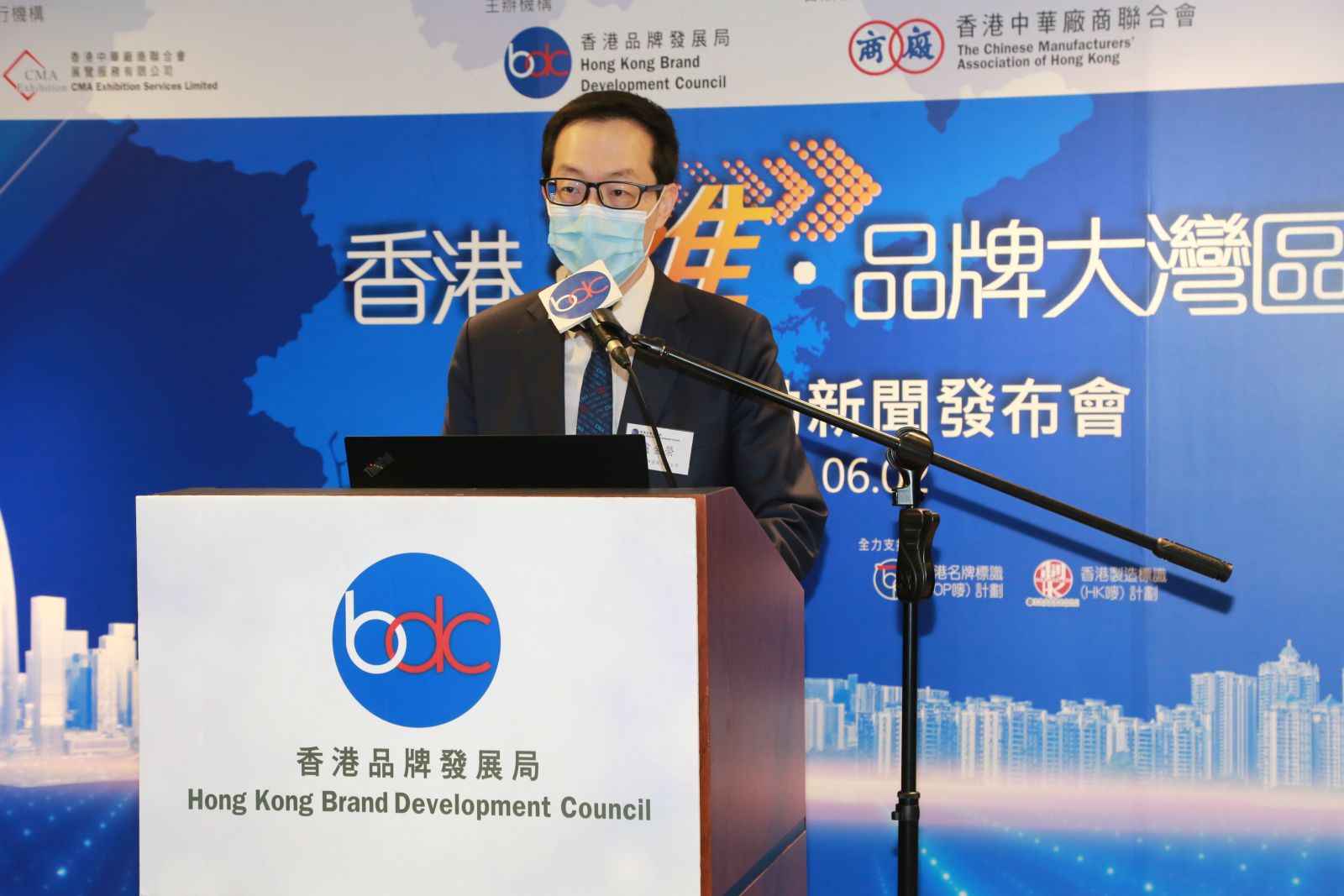 Back