Hong Kong‧IN‧Brand Greater Bay
"Hong Kong.IN.Brand Greater Bay" Serial Activities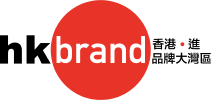 Under the sponsorship of the Trade and Industrial Organisation Support Fund by Trade and Industry Department, the Hong Kong Brand Development Council (BDC) is implementing "Organising 'Hong Kong‧IN‧Brand Greater Bay' serial activities to promote Hong Kong brands' collective image" Project (also referred to as "Hong Kong‧IN‧Brand Greater Bay"), with the Chinese Manufacturers' Association of Hong Kong (CMA) acting as the Collaborating Organisation and the CMA Exhibition Services Limited acting as Implementation Agent. This 22-month Project commenced on 1 May 2020.
With the development of Guangdong-Hong Kong-Macao Greater Bay Area (Greater Bay Area) gathering momentum, an increasingly-integrated, new-type regional economy with remarkable stature and vigor has been on the horizon, bringing to Hong Kong enterprises not only vast rooms for business expansion but also unprecedented opportunities for upgrading and deepening brand development.
In order to assist Hong Kong industries to ride on the growth of Greater Bay Area, the BDC and CMA join hands in implementing a large-scale brand promotion and research project, which, under the banner of "'Hong Kong.IN.Brand Greater Bay' Serial Activities", explores the "brand + new" ways for Hong Kong companies to enhance market clouts and sharpen long-term competitiveness in the Greater Bay Area.
The Project broaches a "Brand Greater Bay" Vision and presents a variety of deliverables under a two-pronged approach, i.e. assisting Hong Kong companies to tap into the domestic market of Greater Bay Area on one hand and facilitating the upgrading of their brand operations on the other. Its mainstay includes a multi-stop "roving" publicity campaign, which stage a series of brand image-building, promotion and consumer engagement activities in selected cities in the Greater Bay Area, supplemented by multi-location, multi-dimensional market research and business strategy profiling. With an eye to providing a holistic platform to support Hong Kong companies aspiring to "deep plow" the regional market, the Project makes special efforts to discover the rapidly-changing consumption culture in the Greater Bay Area and endeavors to uplift the collective image and market influences of Hong Kong brands. At the same time, it also represents a well-orchestrated attempt to inculcate Hong Kong brand culture into the consumer and the industries in the region, while advocating Hong Kong Brand as a unique "advantageous resource" that could boost the high-quality development of the Greater Bay Area.
Major deliverable of the "'Hong Kong.IN.Brand Greater Bay' Serial Activities" Project includes:
Hong Kong Brand i-Directory (HKiD) : A set of criteria (Identification Criteria) will be formulated for verifying a brand's "Hong Kong" identity, together with an on-line registration and a listing system that publishes the information of brands having met the Identification Criteria through an assessment conducted by the BDC; and around 150 brands would be registered as the first-batch "Registered Brands" of HKiD, available for public's free inspection. By establishing a central database for brands of Hong Kong origin and a fist-of-its-kind benchmark for verifying the authenticity of Hong Kong brand, the HKiD initiative would serve as an "infrastructure" to enhance the support system for brand development, helping to boost consumers' receptiveness of Hong Kong brands and to lay a firmer foundation for brand protection.

Brand Image Gallery (Guangdong and Macao): Under the banner of "Hong Kong .IN. Brand Greater Bay", specially-designed thematic exhibition galleries with strong visual impacts are to be set up at a prestigious shopping mall in Guangzhou City and at the "2021 Hong Kong Brands and Products Expo, Macau" respectively to demonstrate the collective image of Hong Kong brands. Centering on three thematic elements, i.e. "Inno-tech", "Vigour" and "Quality Living", the Galleries display representative products and information of around 70 brands in total, which are abundant with innovation, design, or cultural distinctiveness, providing an intriguing window to illustrate the stylish, enterprising, culturally-sophisticated and superior image of Hong Kong brands.

Interactive Experience Activities (Guangdong and Macao):As an integral part of the Brand Image Gallery, "Interactive Experience Camp" featuring several demonstration kiosks ( 3 kiosks in the Guangdong Gallery and 2 kiosks in Macao) will be set up in the exhibition venue, at which selected Hong Kong brands will present a variety of innovative and interactive activities to deliver unique consumer experience, culminating in a multidimensional dynamic "Experiencing Hong Kong, Experiencing Brands" ambience to highlight the trendy appealing image, strong affinity as well as remarkable emotional values of Hong Kong brands.

A series of stage performances and consumer engagment programmes with "Hong Kong flavour" are to be lined up for the Guangdong Gallery, scattering over the exhibition period, in an attempt to demonstrate the diversity and lifestyle-orientation of Hong Kong brands while enhancing the participation and enjoyment of the visitors.

Consumer Survey:Questionnaire survey in the form of face-to-face-interviewing with consumers is to be conducted in the Greater Bay Area, covering Macao and all the 9 municipalities in Guangdong Province. The data of 1,600 replies collected proportionately from 10 cities will enable a two-way quantitative study, which depicts the aggregated picture of the Region on the one hand and look into the inter-city differentials through comparative analyses on the other. The Study aims to advance the understanding of the consumers' preference, purchasing behaviour and information channels as well as their perception of Hong Kong brands, with an eye to collecting first-hand information for Hong Kong companies' reference and shed light on the effective branding and marketing strategies.

Company Case study: A dedicated expert team will conduct study on 5 brands, either based in Hong Kong or Mainland China, in an attempt to analyse and document their real-life experience in developing domestic sales and building brands in the Greater Bay Area. These case studies in particular would establish role models in "brand competiveness" building and conceptualise their success factors as well as practical know-how, with an eye to extracting relevant insights for Hong Kong companies' reference.

Business Tour: A one-day business study tour in Greater Bay Area is to be organised, during which representatives of Hong Kong companies would pay a visit to a Guangdong city. Apart from investigating business environment, the delegates would avail themselves of good opportunities to network with related Government departments and/or local industries.

Corporate Training Workshop: A one-day training workshop is to be hosted in Hong Kong, at which professionals and practitioners with domain expertise will analyse the latest business environment and trends of consumer culture in the Greater Bay Area, and share with Hong Kong brand operators the knowledge and practices related to brand development, promotion and management, helping them to sharpen core competence in brand building.

Experience Sharing Seminar: A concluding seminar will be hosted in Hong Kong to announce finding of the market researches of Great Bay Area, which would also serve as a forum for scholars, professionals and representatives from local companies to share experience and exchange views in regard to market development and brand building.

Publicity: A publicity campaign is to be rolled out, including hosting press conference and kick off ceremonies, producing a set of promotional materials and publishing research reports, conducting marketing communications through a full range of information channels and social media. Regular updates on the serial activities of the Project will be broadcasted through the website of the Project and the Organiser.
Any opinions, findings, conclusions or recommendations expressed in this webpage (or by members of the project team) do not reflect the views of the Government of the Hong Kong Special Administrative Region or the Vetting Committee of the Trade and Industrial Organisation Support Fund.