2017 Best Brand Idea Award
Jointly organised by the BDC and HKU SPACE, the "Best Brand Idea Award" aims to give recognition to outstanding brand proposals by students of the Executive Diploma Programme in Strategic Brand Management.
The judging of the 2017 Best Brand Idea Award was held on 4 February 2017 with two brand proposals selected as the winners. Panellists of the Judging were Ms Flora Chan and Ms Julie Cheng, Associate Head of College of Business and Finance of HKU SPACE and Lecturer of the Executive Programme respectively.
At the Award Presentation Ceremony held on 16 November 2017, BDC Chairman Mr Simon Wong delivered welcome remarks and presented prizes to the winners.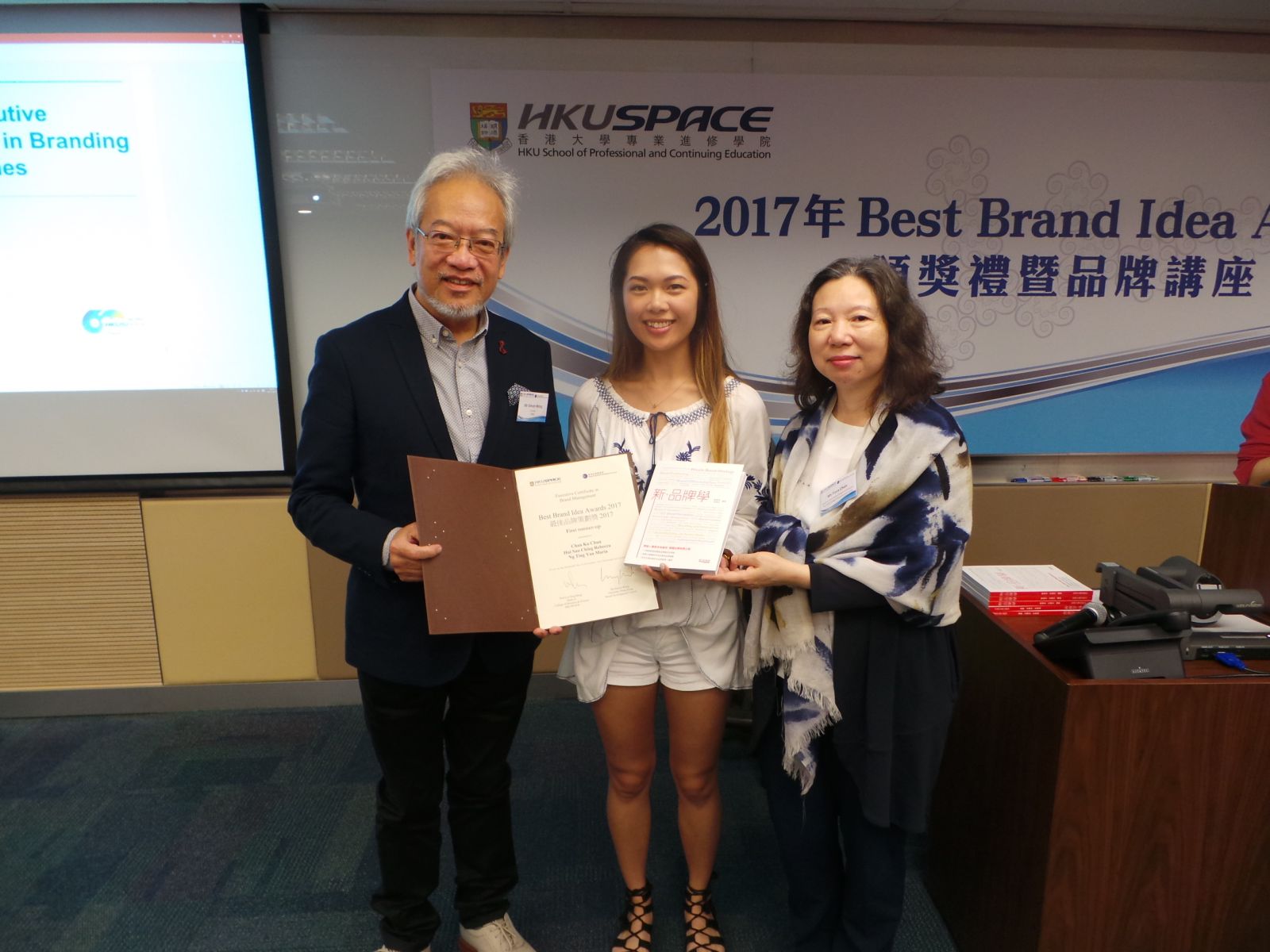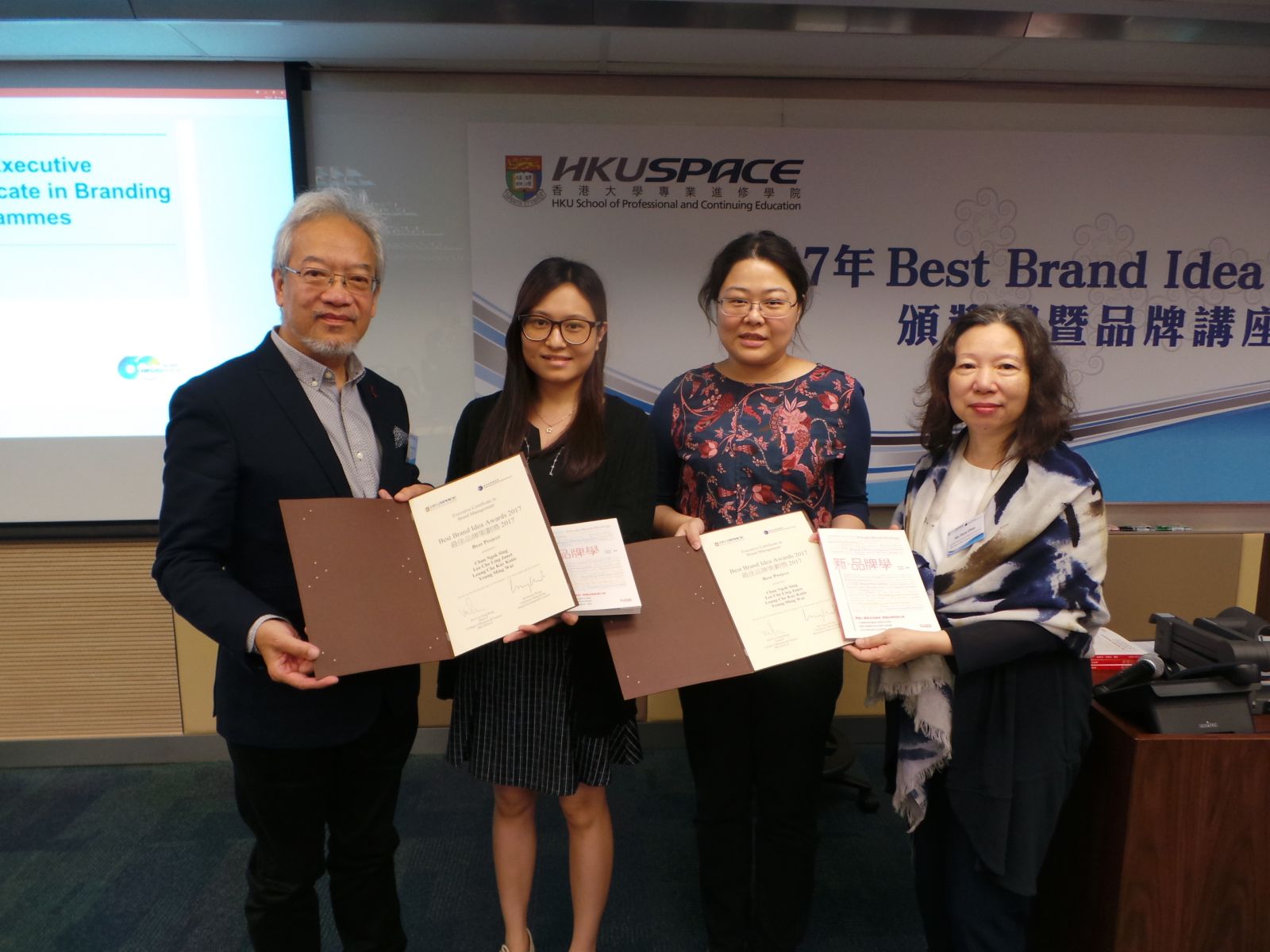 Back