"Branding: To Do Hong Kong Proud" Image Gallery Booklet
The BDC staged a large-scale brand exhibition at the "2017 Hong Kong Trendy Products Expo, Beijing", held in the National Agriculture Exhibition Center from 27 June to 2 July 2017. A specially-designed thematic gallery with strong visual impacts was established at the centre of the exhibition area to demonstrate the collective image of Hong Kong brands under the theme of "Branding: To Do Hong Kong Proud".
The image gallery assembled 20 indigenous brands founded at different historical phases that epitomised the developmental trajectory of Hong Kong economy, vividly illustrating their success stories through photos, graphics, literary description and product showcases. The 20 brands exhibited were subsumed under 5 time-serial sub-sections namely "Classic.The Legend Continues", "Manufacture-Creating.Brand Be Eternity", "Transform.Diversity That Glitters", "Flourishing.Under the Bauhinia Flag" and "Dream-maker.Soaring with Our City". The layout of the Gallery was in the shape of a gorgeous bauhinia with splendid flower tree mounting on each petal to host the five sub-sections.
The image display gallery aimed at paying tribute to the 20th Anniversary of HKSAR. It created a time tunnel taking visitors on an excursion to revisit the heritage and evolution of Hong Kong brands and to appreciate the enviable economic achievements that Hong Kong has made especially after its return to the motherland.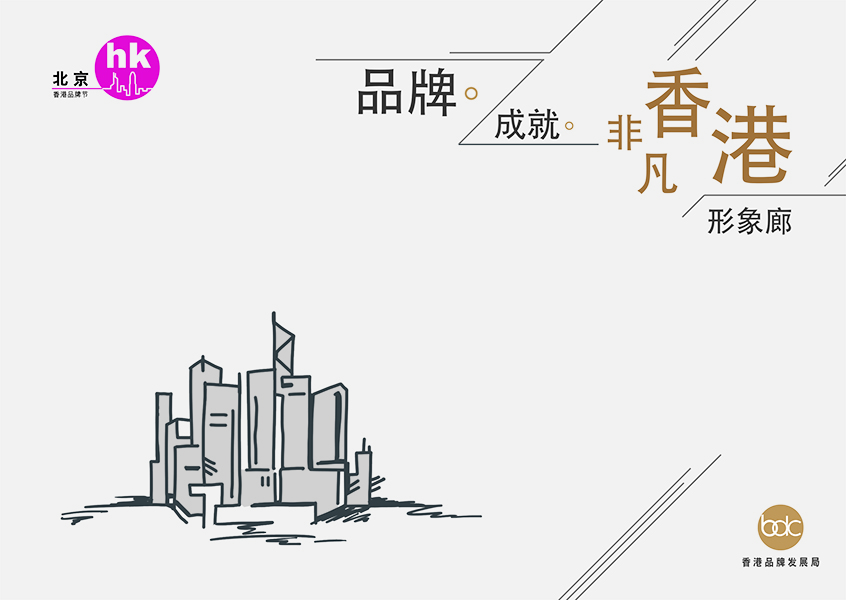 Download the booklet "'Branding: To Do Hong Kong Proud' Image Gallery"
Back