HKBDC & CMA Cocktail Reception for Consul-Generals
To strengthen the economic ties between the industries and countries along the Belt and Road Initiative, the BDC and the CMA co-hosted a cocktail reception on 12 November 2018. In a relaxing and delighted ambience, the Cocktail Reception assembled over 100 representatives of Hong Kong companies and members of the consular corps.
Acting Secretary for Commerce and Economic Development Dr Bernard Chan Pak-li, together with Mr Zhang Jian Xin and Mr Jiang Yang, who are Deputy Director of the Department of International Organizations and Conferences and the Division Chief of the Consular Department of the Office of the Commissioner of the Ministry of Foreign Affairs of the PRC in the HKSAR respectively, officiated at the Cocktail Reception.
BDC Chairman Emeritus cum Chairlady of CMA International Affairs Committee Ms Shirley Chan delivered a welcome remarks, followed by a toast led by Dr Allen Shi, First Vice President of the CMA.
In addition to the representatives of nearly 20 consulates, a number of BDC leaders also attended the Reception, including BDC Chairman Mr Simon Wong, Chairman Emeritus Dr Eddy Li, Vice Chairmen Mr Ng Ching Wun, Dr Edward Chan, Mr Calvin Chan, Dr Aaron Shum and Dr Ellis Wong.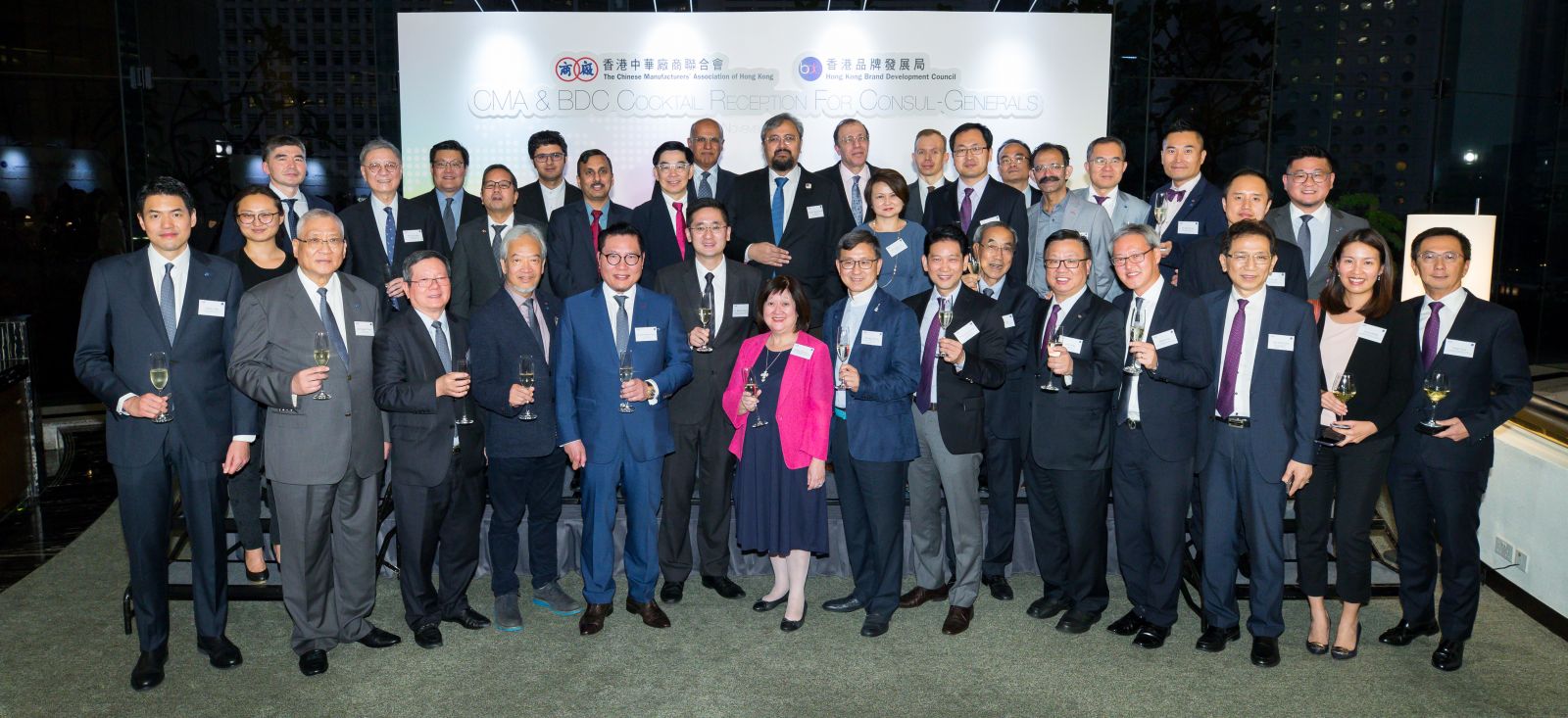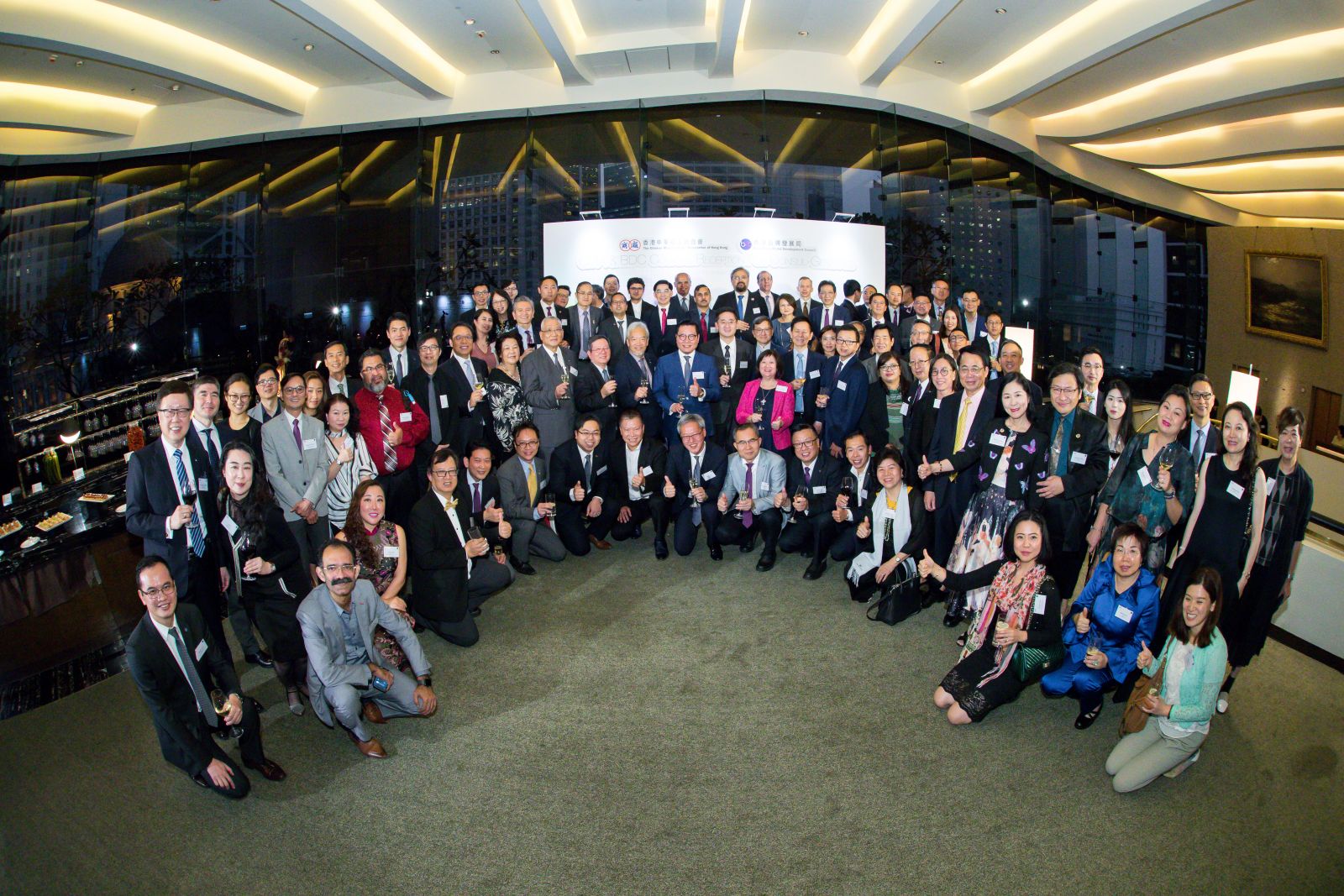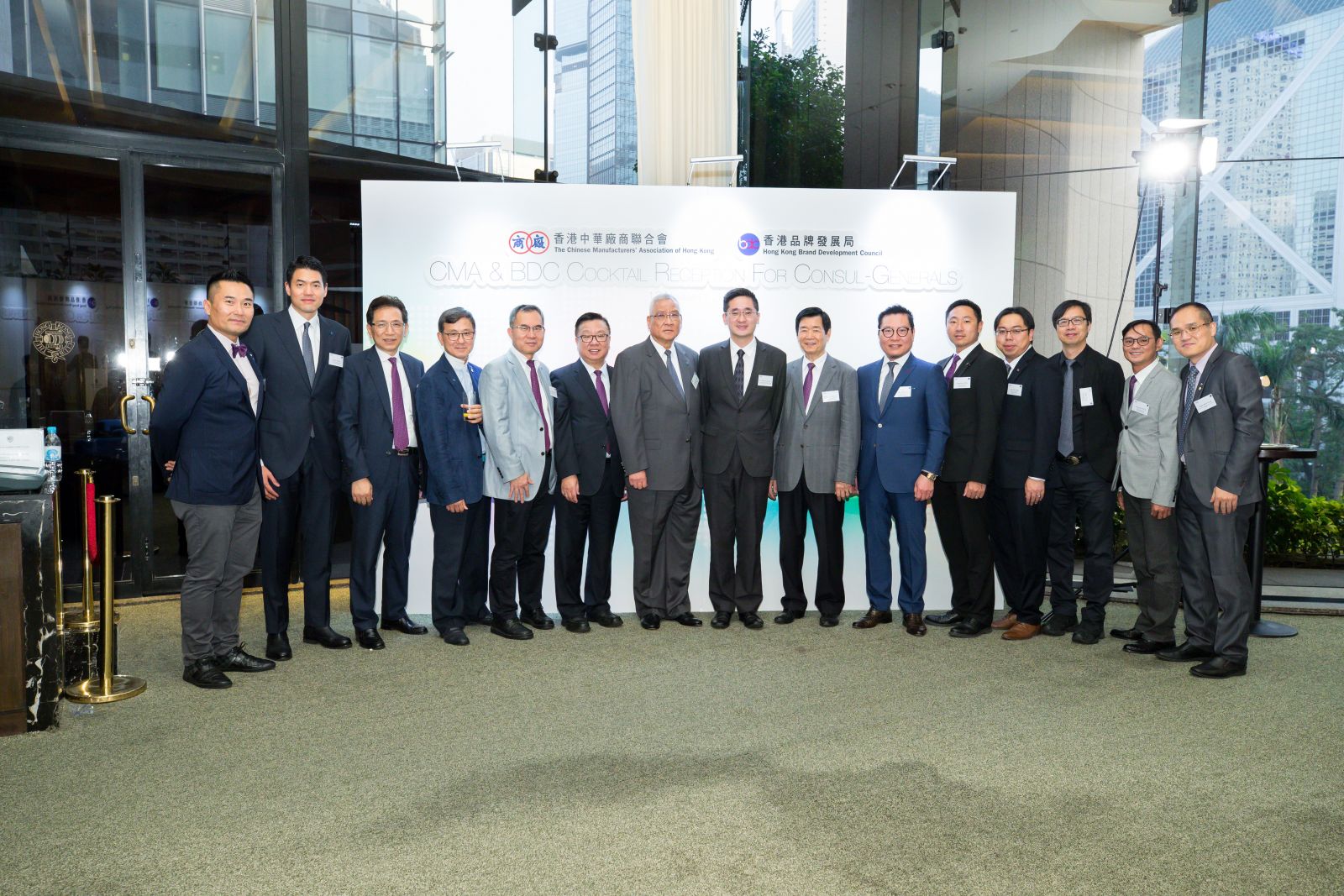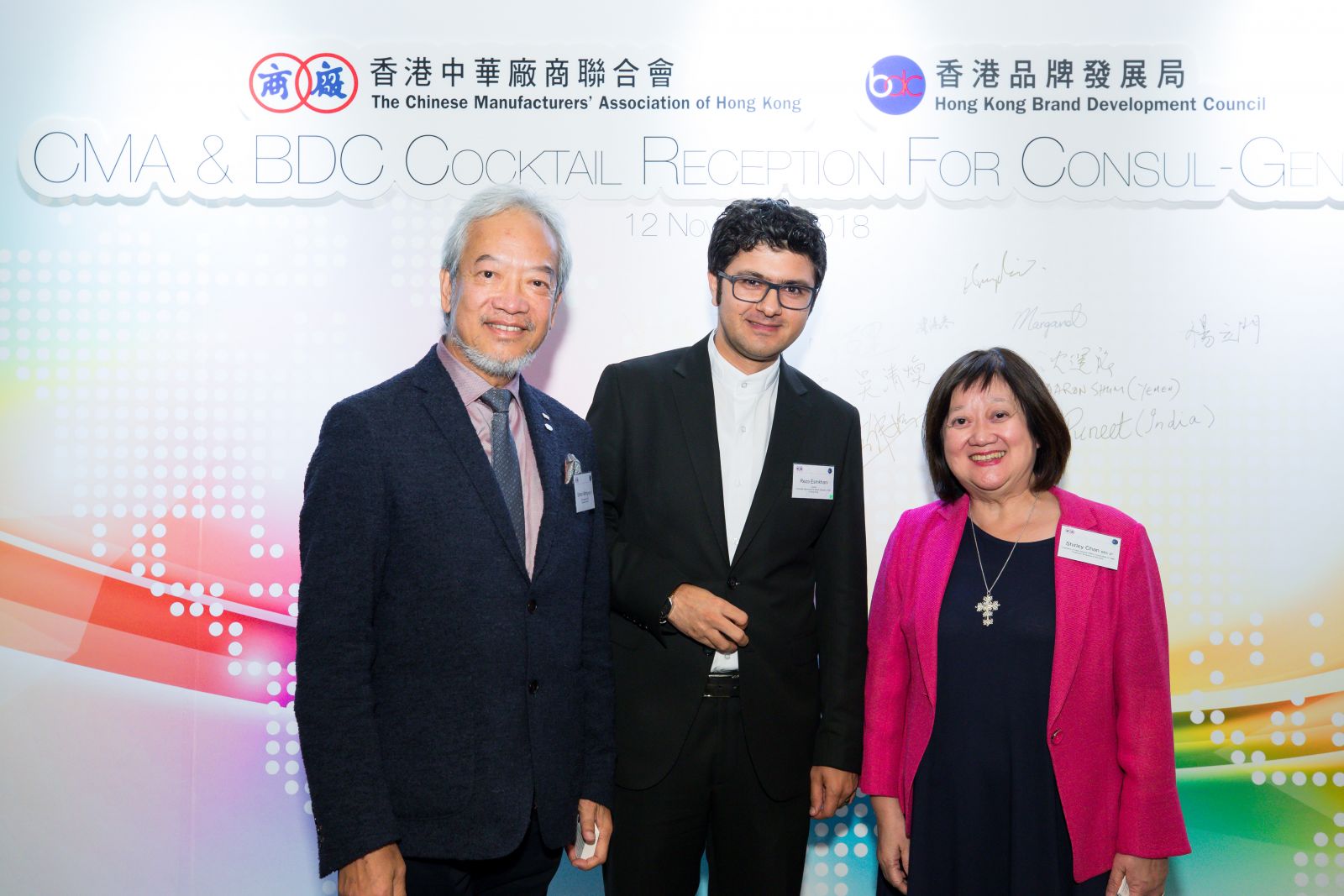 Back