Harbin Hong Kong Brand Festival — "Love.Loving Hong Kong" Wedding Brand Ring
Under the sponsorship of the Dedicated Fund on Branding, Upgrading and Domestic Sales (Organisation Support Programme), the BDC is implementing the "Assisting Hong Kong Brands to Explore Northeast China Market through Organising 'Harbin Hong Kong Brand Festival' Serial Activities" Project, with the Chinese Manufacturers' Association of Hong Kong acting as the Collaborating Organisation and the CMA Exhibition Services Limited acting as Implementation Agent.
The centerpiece of the Gallery was set up by the BDC at "2014 Hong Kong Trendy Products Expo, Harbin" at Harbin International Conference, Exhibition and Sports Center from 19 to 24 September 2014, to be shaped into a highlighted area on the theme of "'Love‧Loving Hong Kong' Wedding Brand Ring". Featuring a vivid introduction of Hong Kong's wedding culture and more than 20 representative brands engaged in wedding-related products or services, it employed a story-telling approach to illustrate how Hong Kong brands keep moving with time and revolute their products and services in tandem with the evolution of socio-cultural trends, striking a dynamic balance between heritage and innovation. Guided tour service was also provided to guide visitors around to grasp highlights of the thematic zone.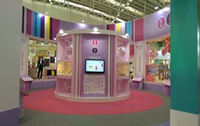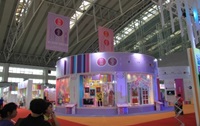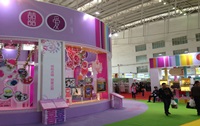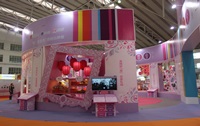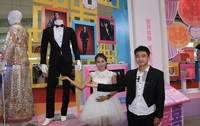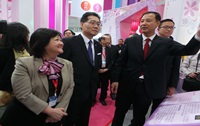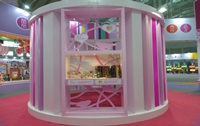 Back