Hong Kong Top Service Brands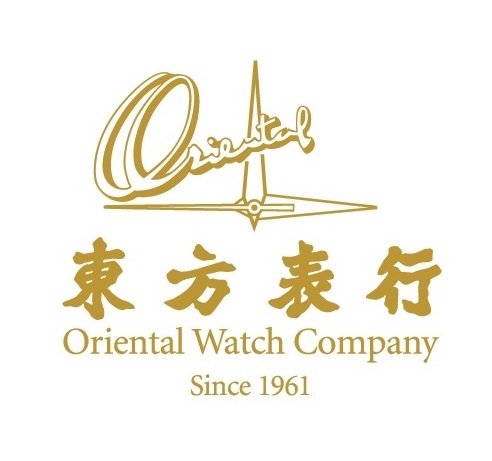 Brand
Oriental Watch Company
Time of Establishment
1961
Company
Oriental Watch Company Limited
Award (Year)
Hong Kong Top Service Brand (2020)
Main Service(s)
Retail (Watch)
"Top Mark" Registered Categories
Retail (Watch), Watch Repair Service
Address
Rooms 312-320, China Insurance Group Building, 141 Des Voeux Road Central, Central, Hong Kong
Tel No.
2543 5112
Fax No.
2543 5857
E-mail
info@orientalwatch.com
Website
www.orientalwatch.com
Wits for Win
Adhering to the business philosophy of "Keep the faith, Caring for customers", Oriental Watch Company has moved with the times and witnessed countless changes in the society over the past 60 years.
Company Profile
Established in 1961, Oriental Watch Company is the first watch retailer listed on the Main Board of the Stock Exchange of Hong Kong (Stock Code: 398). Over the years, it has developed an extensive network of retail shops in Greater China and become one of the largest watch retailers in the region renowned for its reputation and scale. The Company carries around 100 world prestigious brands and operates La Suisse Watch Company and two Rolex and Tudor boutiques in downtown areas. With readily accessible locations and extensive networks, Oriental Watch Company delivers convenient, comfortable and delightful shopping experiences to customers.
Track of Glory
Oriental Watch Company believes that every watch brand not only tells time, but also a story; and it is devoted to pooling together customers and brands with mutual trust built. The Company collaborates regularly with different watch brands, presenting the latest and exclusive timepieces to watch lovers in its flagship store. Since 2004, Oriental Watch Company has extended its retail business to Mainland China and more recently opened its first Pop-up Store there to increase brand awareness. It also offers customers one-stop online retail service via its WeChat store.
Oriental Watch Company puts people in the first place; it regards its employees as family members and treats customers like friends. Its sales team is equipped with professional knowledge and upholds the Company's principle of serving customers with sincerity and friendliness, delivering high-quality sales service. The Group is also committed to promoting watch as a cultural icon. Seeing that horse racing is one of the popular activities in Hong Kong, Oriental Watch Company has acted as the title sponsor for "Oriental Watch Sha Tin Trophy" since 2012 and introduced "Gentlemen's Bow Tie Raceday" as of 2015, which has further transformed into an annual event in the town, a spectacular congregation themed on bow tie and full of style, class and glamour.
As a member of the society, Oriental Watch Company actively fulfils corporate social responsibility. It works hand-in-hand with the community to promote sustainable development and makes donation to organisations like Hong Kong Children in Need Foundation and Hong Kong Society for Rehabilitation, in an attempt to enable more people to enjoy the happiness and dynamism brought by time and life. Back