Hong Kong Top Service Brands
Brand
H.K. Pet's hospice care service
Time of Establishment
1999
Company
H. K. Pet's Hospice Care Service Limited
Award (Year)
Hong Kong Top Service Brand (2011)
Main Service(s)
Pet Cremation Service, Pet's Memento Storage Service
"Top Mark" Registered Categories
Pet Cremation Service, Pet's Memento Storage Service
Address
12/F, Rainbow Industrial Building, 149 Wai Yip Street, Kwun Tong, Kowloon, Hong Kong
Tel No.
3113 5738
Fax No.
2134 1803
E-mail
service@petsheaven.com.hk
Website
www.petsheaven.com.hk
Wits for Win
"Responsibility for society, prosperity from love". We aim to help pet owners to fulfil their wish of accompanying beloved pets at the last moment, leading to the release of their great power of love.
Company Profile
Over the past 24 years, "H.K. Pet's hospice care service" handled cremations for over 160,000 pets. With an eye to providing better alternatives to pet lovers, the founder established the Company subsequent to the termination of Government's public cremation service for animals in 1999. Nowadays, the Company has a customer service and cremation centre in Kwun Tong and Kwai Chung as well as "Pet Memento Storage Gardens" in Yau Ma Tei, Causeway Bay and Kwai Chung, which accommodate around 1,500 cabinets for storage in total.
Track of Glory
"H.K. Pet's hospice care service" provides a 24-hour picking service, with four vehicles well-equipped with refrigerators for the transportation of pet bodies and a freezer room for storing pet bodies in individual boxes at a temperature of around -18˚C. The cremation facilities keep running 360 days a year; and they have Ozonated Water Disinfection System for cleansing pet bodies as well as private rooms for pet owners to have a short stay with their pets before saying goodbye. "H.K. Pet's hospice care service" also assists customers to conduct land or sea burial of ashes; and provides them with pet souvenirs or memento storage service.
With continuous improvement in service quality and environmentally-friendly equipments, "H.K. Pet's hospice care service" has obtained "ISO 9001" and "ISO 14001" certifications since 2017; and it has been accredited with "Hong Kong Top Brand Mark" and "Caring Company" Logo, leading the pet cremation service industry to a higher level.
"H.K. Pet's hospice care service" actively supports various voluntary works for pets, such as recycling and donating pet food and supplies as well as holding seminars and sharing activities, in an effort to encourage the public to respect and be kind to lives.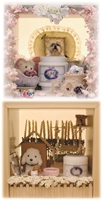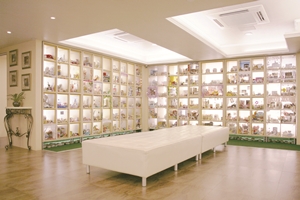 Back