Hong Kong Emerging Brands & Hong Kong Emerging Service Brands

Brand
Aviva Yacht
Time of Establishment
2018
Company
Aviva Yacht Limited
Award (Year)
Hong Kong Emerging Service Brand (2020)
Main Service(s)
Nano-Photocatalytic Marine Antifouling Painting Service, Yacht Maintenance & Repair & Related Services
Address
33 Ap Lei Chau Praya Road, Ap Lei Chau, Hong Kong
Tel No.
2553 6398
Fax No.
2553 6298
E-mail
aviva.hk1@gmail.com
Website
www.avivayacht.com
Track of Glory
Aviva Yacht is committed to providing high-quality and professional yacht maintenance services with green innovations and technologies. To establish long-term partnership and good communication with yacht owners, Aviva Yacht provides professional opinions about the yacht and offers spacious resting area for owners to monitor the maintenance process.
With financial support of the Innovation and Technology Fund, Aviva Yacht has joined hands with the City University of Hong Kong and The University of Hong Kong to conduct research and developed an eco-friendly Nano-photocatalytic Marine Antifouling Paint (Nano-MAP) technology. Field applications have proven that the Nano-MAP technology can effectively keeps the hull surface free of biofouling under seawater for a prolonged period, while preventing unwanted growth of microorganisms on hull such as barnacles, tubeworms, mussels among other species. Nano-MAP has insignificant adverse effect on the marine ecology when compared with the conventional heavy metal-based antifouling paints.
Having successfully commercialised state-of-the-art technology into essential services, Aviva Yacht keeps actively exploring other potential applications in the marine industries, such as intake screens of seawater cooling systems, shark nets, aquaculture facilities, offshore oil drill rigs, aiming for a better operational performance, extended equipment life, higher energy efficiency, and marine environmental protection. Aviva Yacht is also dedicated to the continuous research and development in regard to nanomaterial design, synthesis, characterisations, functional tests and field performance evaluation, hoping to develop an environmentally-friendly visible-light nano-photocatalyst that could work effectively under seawater.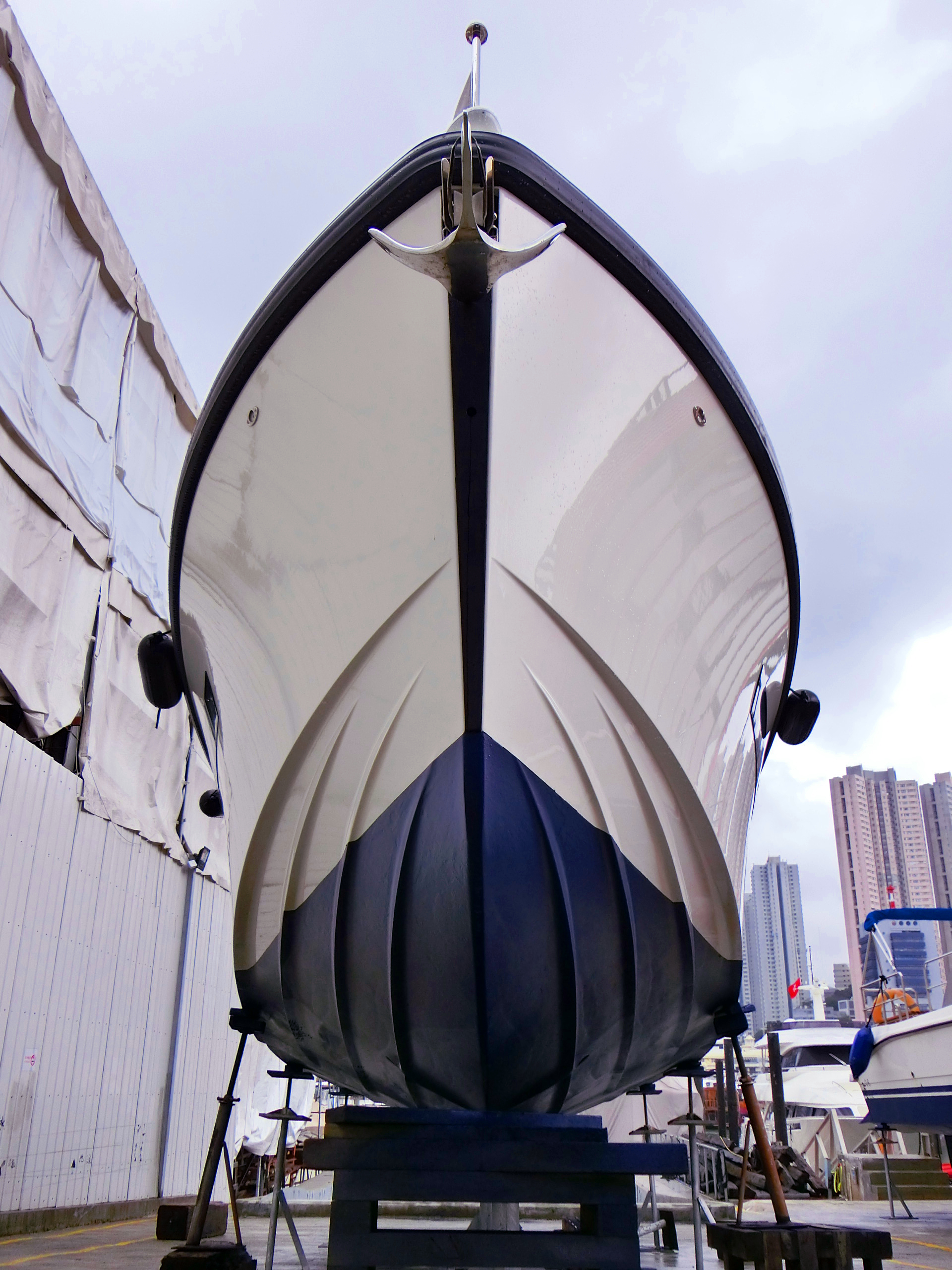 Back