Hong Kong Emerging Brands & Hong Kong Emerging Service Brands

Brand
Handscript
Time of Establishment
2013
Company
Handscript Asia Limited
Award (Year)
Hong Kong Emerging Brand (2020)
Main Product(s)
Notebook, Paper Stationery
Address
1/F, 31C-D Wyndham Street, Central, Hong Kong
Tel No.
2540 2890
Fax No.
2553 3304
E-mail
rexlau@ghouseproducts.com
Website
www.handscript.com.hk
Track of Glory
From Shakespeare's manuscript to a simple note from mother to son, every heartfelt handwriting is a masterpiece, and that makes everyone an artist. Established in 2013 as a notebook creator, Handscript respects and cherishes the idea of originality, and strongly believes that it is important in this digital age to rediscover the beauty and individuality of one's own handwriting.
Handscript has launched more than 100 creative paper products including notebooks, planners, diaries, stationeries. Designed with DIY features, these products are the best companion to users' journey, capturing the memorable moments and creating a legacy worthy of celebration. Handscript also strives to establish a social interactive platform, which embraces the handwriting culture, cares about the local community, and encourages face-to-face communications. It has successfully developed crossover partnerships with more than 30 professional associations and non-governmental organisations in Hong Kong, and various campaigns and competitions have been organised among primary and secondary schools with enthusiastic participation.
Extensively recognised by the public and the industry as well, Handscript is proud to be a winner of "2020 Hong Kong Emerging Brand Awards".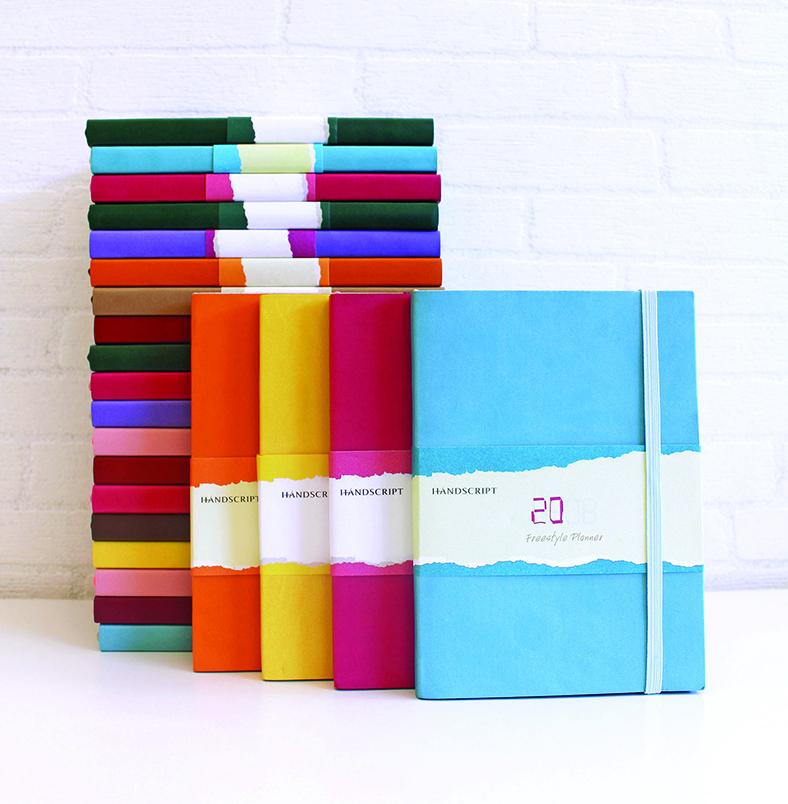 Back