Hong Kong Emerging Brands & Hong Kong Emerging Service Brands

Brand
b-MOLA
Time of Establishment
2012
Company
NCCO International Limited
Award (Year)
Hong Kong Emerging Brand (2019)
Main Product(s)
Air Purifier
Address
Units 208-209, 2/F, Wireless Centre, 3 Science Park East Avenue, Hong Kong Science Park, Shatin, New Territories, Hong Kong
Tel No.
2417 0075
Fax No.
2415 9349
E-mail
info@ncco.hk
Website
www.bmola.hk
Track of Glory
b-MOLA is engaged in the production of new-generation air purifiers with Hong Kong patented technology, its products do not require frequent replacement of filters, enabling people to use air purifiers safely and conveniently. b-MOLA was founded based on the concept of clean environment; and this brand concept was enlightened by Mola Mola, a deep-water fish that can only swim comfortably in clean waters. b-MOLA wishes everyone can live in a clean environment like a Mola Mola and breathe clean and fresh air.
b-MOLA applies Nano Confined Catalytic Oxidation (NCCO) system, which is a patented technology developed by some members of the HKUST Entrepreneurship Programme. The major advantage of NCCO lies in its ability to decompose pollutants into water molecules and carbon dioxide; and major problems commonly faced by other air purification technology could also be overcome, such as the needs for regularly changing filter after it has been rendered non-functional due to the saturation risk. NCCO filter system effectively absorbs and decomposes air pollutants whilst continuously regenerating, such that purification efficiency is elevated and product life cycle could be extended.
b-MOLA has been rapidly building brand awareness in Mainland China. Its product model "BM100" is a winner of the "Creative China The Twelfth National Design Art Awards"; and 200 air purifiers donated by b-MOLA were installed in selected Wuhan hospitals in early 2020, providing clean air to medical staff and patients on the battlefront to fight coronavirus disease (COVID-19).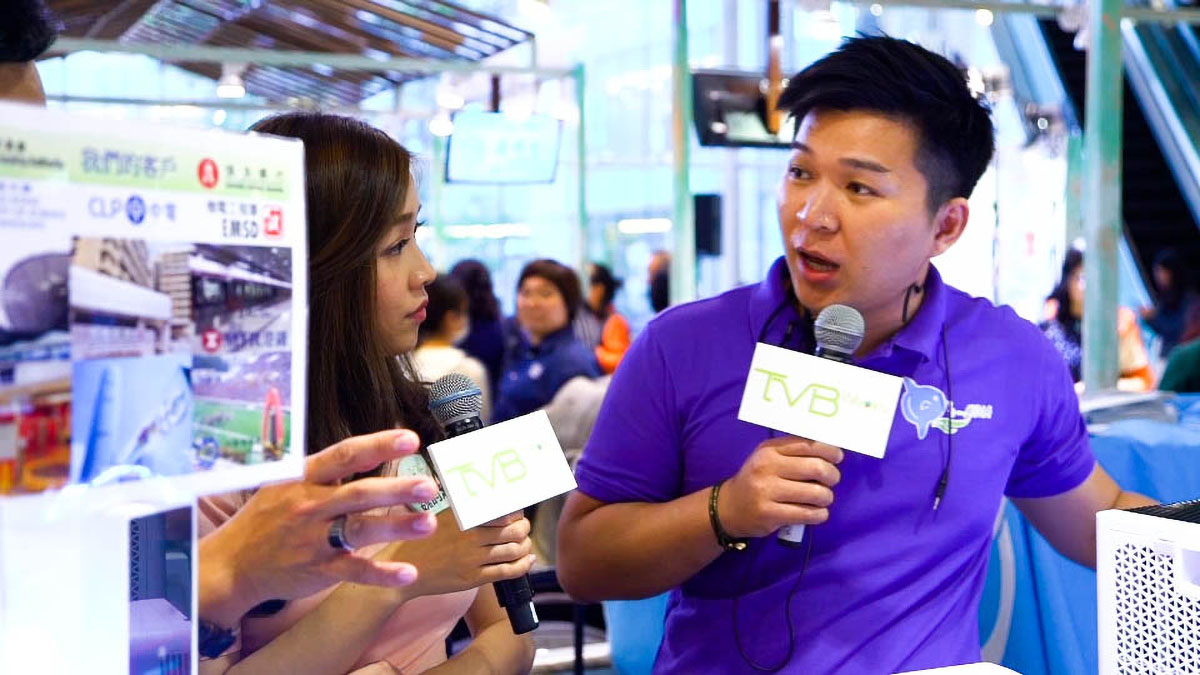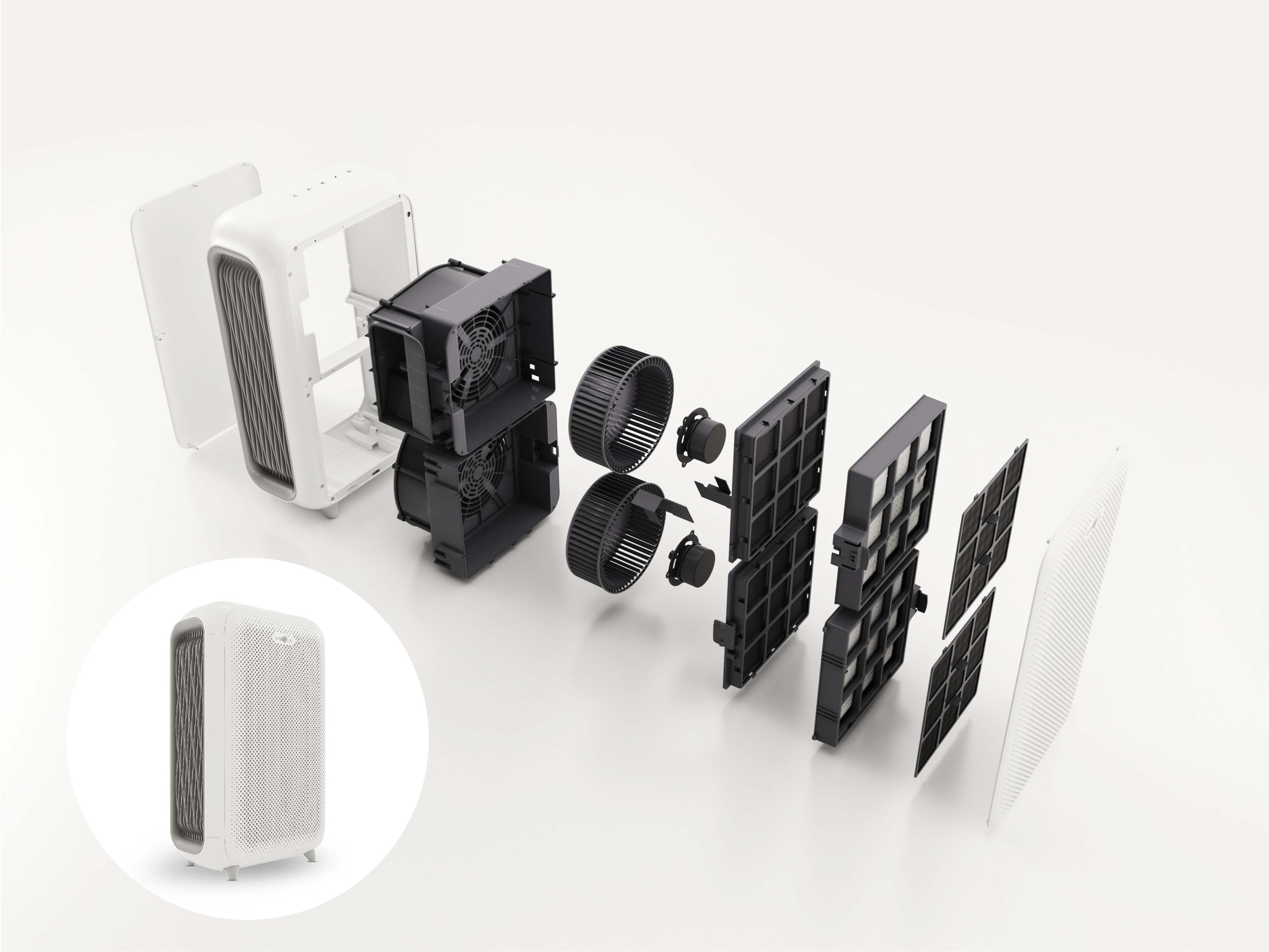 Back