Hong Kong Top Service Brands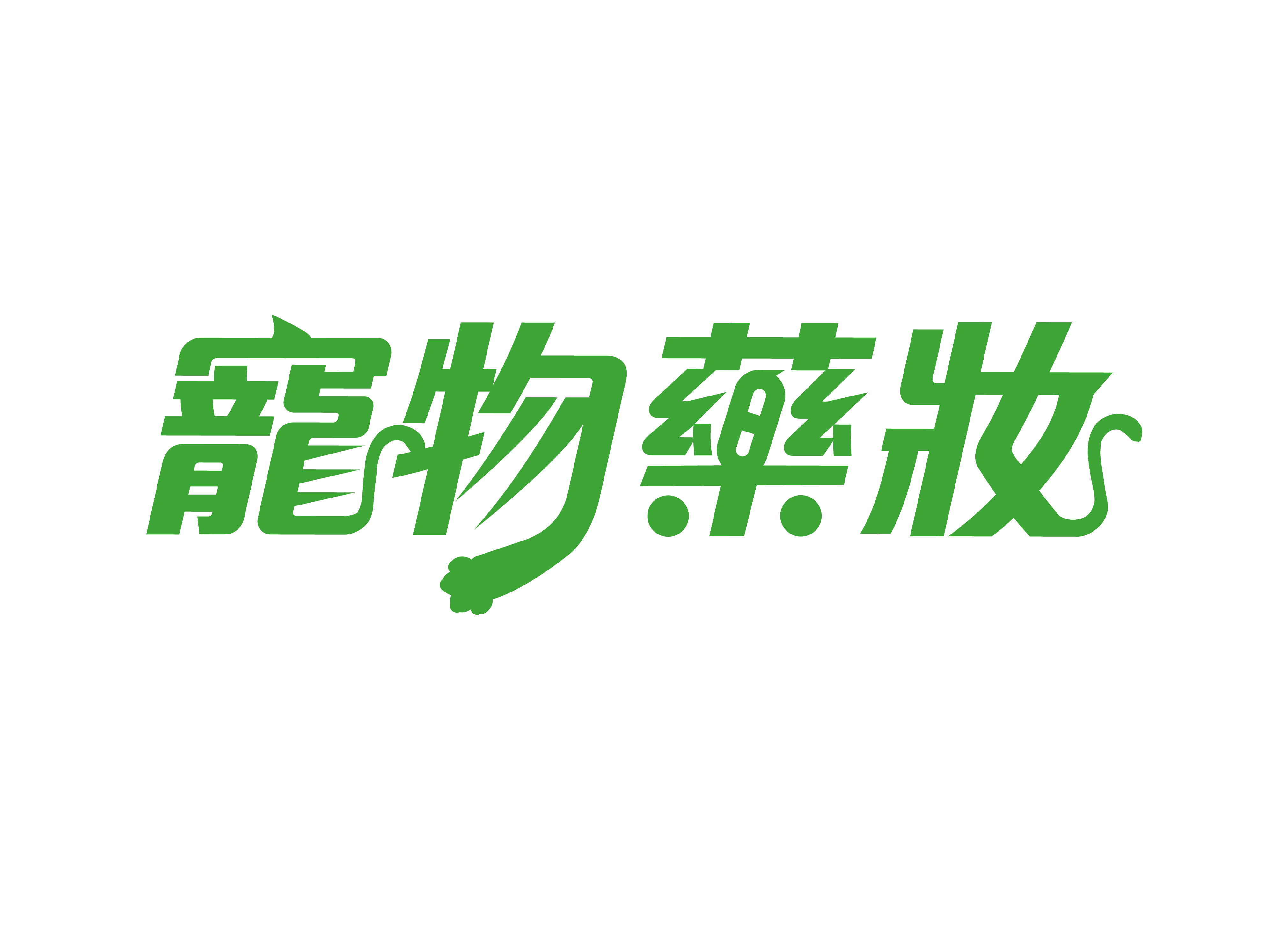 Brand
寵物藥妝
Time of Establishment
2019
Company
T&Y Biologics Investment Limited
Award (Year)
Hong Kong Top Service Brand (2020)
Main Service(s)
Retail (Pet Food, Pet Healthcare Dietary Supplements, Pet Care Products, Pet Products)
"Top Mark" Registered Categories
Retail (Pet Food, Pet Healthcare Dietary Supplements, Pet Care Products, Pet Products)
Address
Units 11-12, 11/F, Lu Plaza, 2 Wing Yip Street, Kwun Tong, Kowloon, Hong Kong
Tel No.
2972 0917
E-mail
info@petmacy.com.hk
Website
www.petmacy.com.hk
Wits for Win
Through a gigantic distribution network combining online shop and brick-and-mortar stores, "寵物藥妝" provides customers a large variety of pet healthcare products and a brand-new shopping experience.
Company Profile
Established in 2019, "寵物藥妝" is a retail brand under T&Y Biologics, dedicated to providing pet owners with exclusive pet groceries and daily necessities. "寵物藥妝" has swiftly set up more than 110 sales points in Watsons stores with the first shop-in-shop flagship store put into operation in mid 2020; and the Brand's online facility and pop-up stores at Mong Kok and Tsuen Wan were set up in 2021. Nowadays, "寵物藥妝" has become one of the largest pet pharmacy chains in Hong Kong.
Track of Glory
With the mission of improving pet's health and quality of life, the professional team of "寵物藥妝" selects various pet foods, pet care items and related products from all over the world and exercises strict testing and inspections to ensure product quality and safety, providing high-quality and affordable choices for pet owners. "寵物藥妝" has a variety of brands under its umbrella, such as "Natural Pro", "Cat Daily", "PAg+", "Petsmore", "Petique", "Peppa Pet" and "Fluffies in Herbs", covering foods, supplements, toys, disinfectant supplies and daily necessities. The Group has also invested heavily in research and development. A nutrition powder series has been launched under a private label namely "Pet Nutriland", which facilitates nutrient absorption by cats and dogs while providing convenience in feeding.
"寵物藥妝" attaches great importance to brand promotion and awareness building, and has engaged artists Michelle Yim and Michael Miu as brand ambassadors. Through a strong network that integrates online and offline channels, it brings to pet owners not only handy and effective products for safeguarding the health of their beloved, but also a joyful shopping experience. "寵物藥妝" also provides free pets health advisory services, and its concept stores are regularly staffed with veterinary nurses, in addition to online veterinarian consultation.
Looking ahead, "寵物藥妝" will continue to expand sales channels and cooperation platforms, so as to sharpen its leadership in the pet supplies market.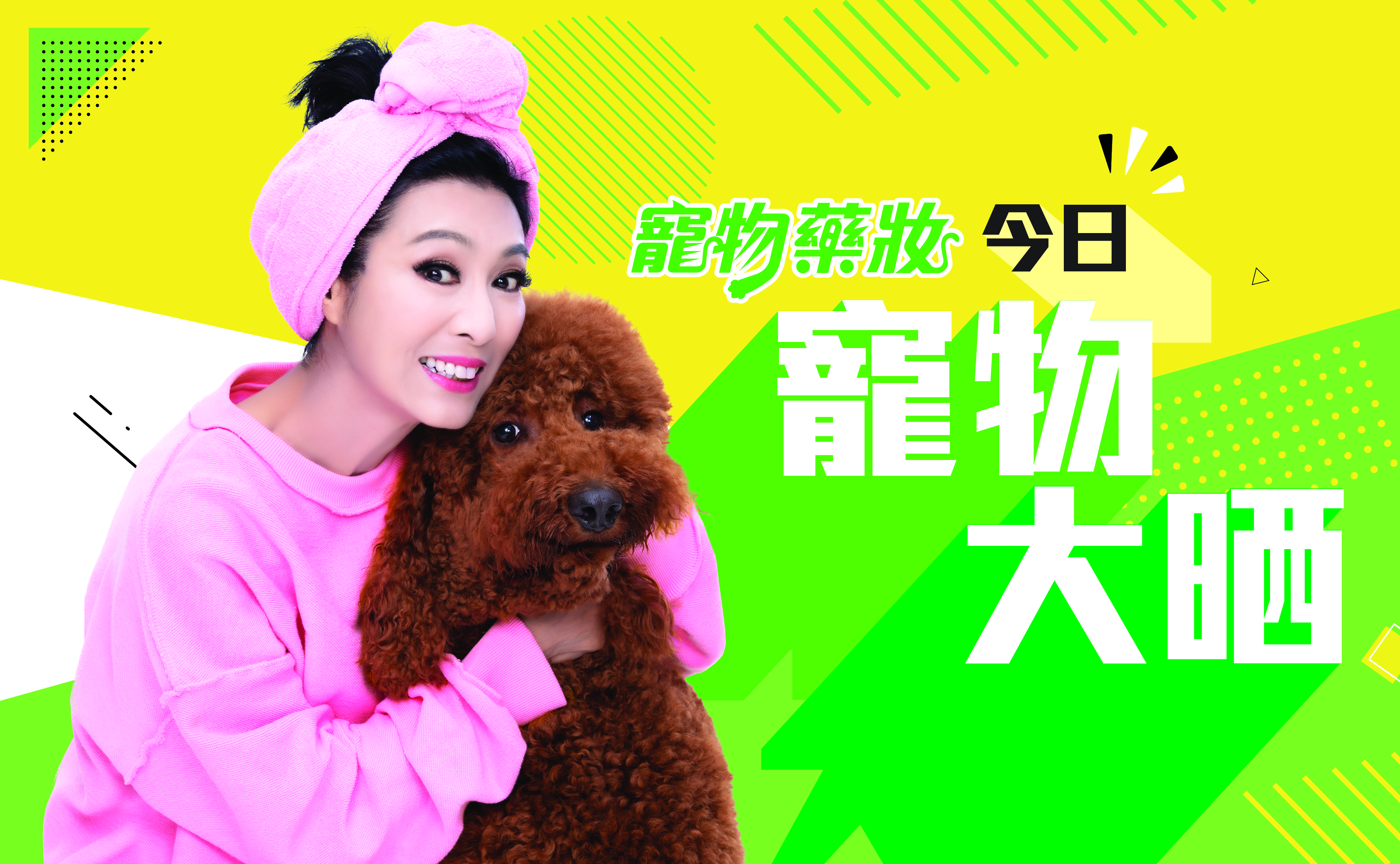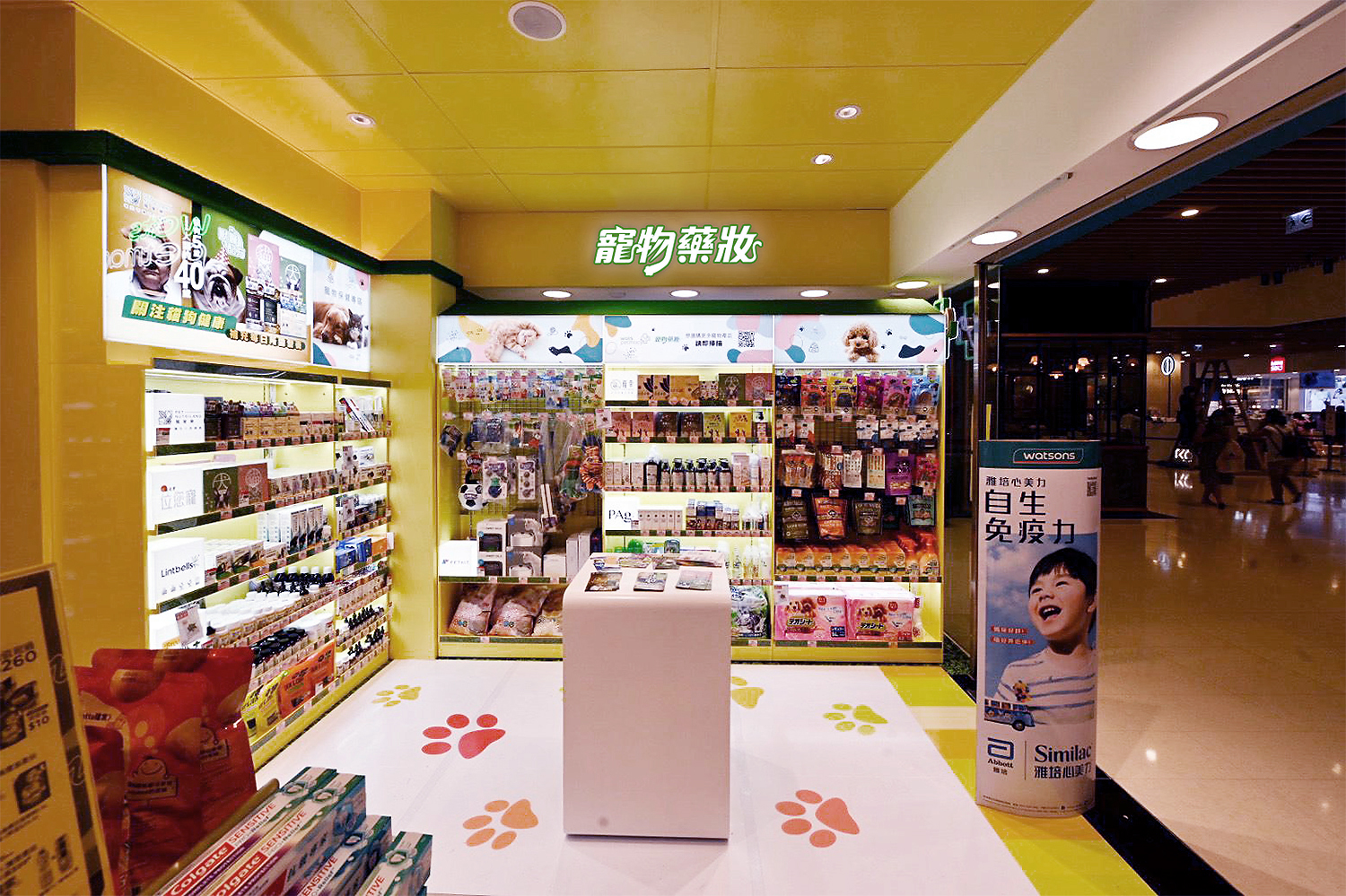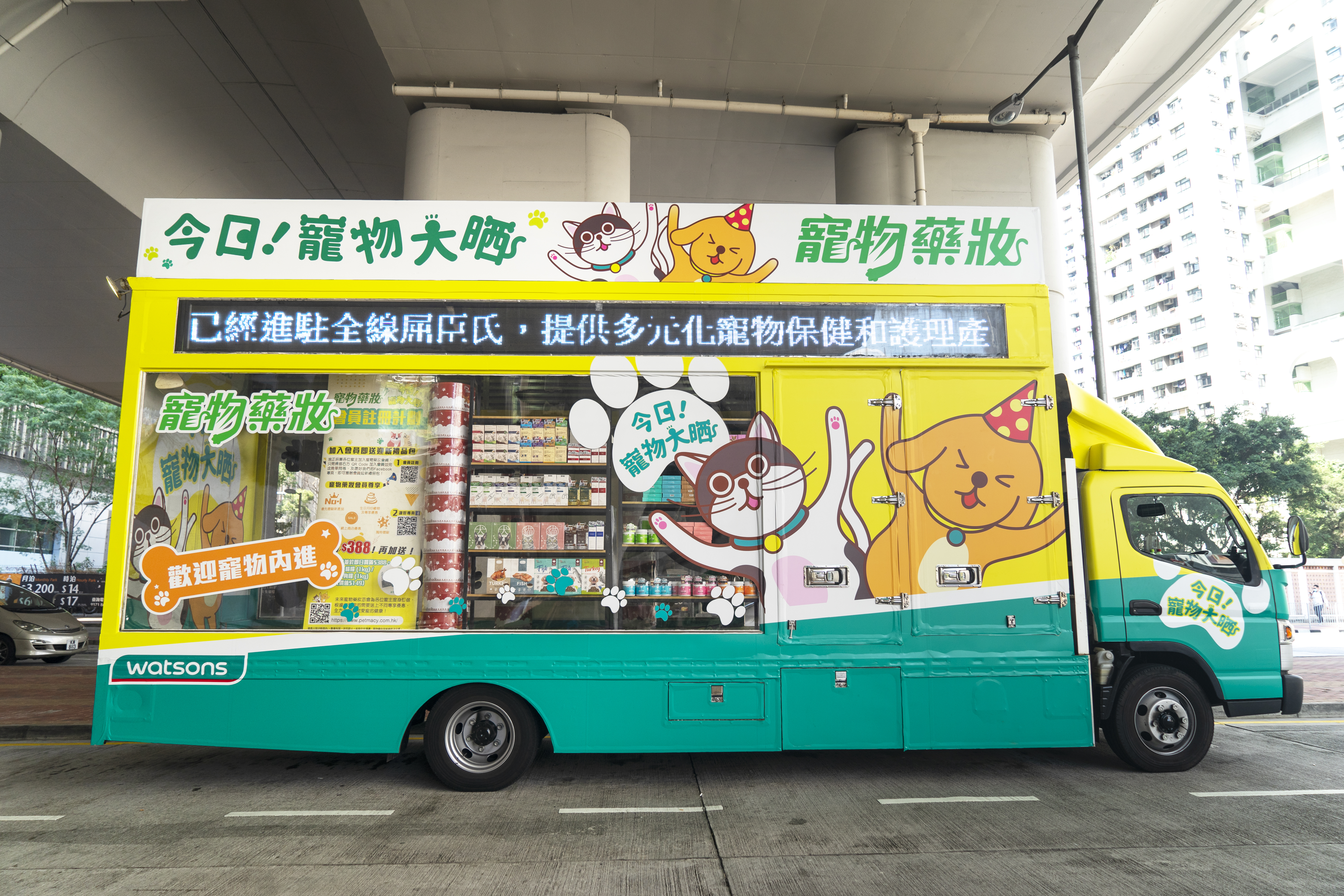 Back