Hong Kong Top Brands

Brand
G. E. Yunzhi Essence
Time of Establishment
1995
Company
Vita Green Health Products Company Limited
Award (Year)
Hong Kong Top Brand (2010), Hong Kong Premier Brand (2019), Hong Kong Top Brand Ten Year Achievement Award (2020)
Main Product(s)
Chinese Medicine Healthcare Product (G. E. Yunzhi Essence)
"Top Mark" Registered Categories
Chinese Medicine Healthcare Product (G. E. Yunzhi Essence)
Address
Vita Green Building, 18 Dai Hei Street, Tai Po Industrial Estate, New Territories, Hong Kong
Tel No.
2901 6000
Fax No.
2801 7147
E-mail
enquiries@vitagreen.com
Website
www.vitagreen.com
Wits for Win
G. E. Yunzhi Essence contains the extracts of top-grade wild Yunzhi; by incorporating the benefits of Chinese and Western medicines, it provides the best remedies for people with serious illness.
Company Profile
Founded in 1993, Vita Green currently owns 3 "GMP" certified pharmaceutical factories (two of which have met the "PIC/S GMP" standard), 9 overseas offices and over 70 retail stores and counters. The Company manufactures and distributes a variety of well-known original brands, some of which have been awarded "Hong Kong Top Brand", such as Vita Green Lingzhi, Vita Hair and G. E. Yunzhi Essence. Vita Green adopts a vertically-integrated operational mode and all its products are manufactured in accordance with international standards.
Track of Glory
Manufactured in a "GMP" certified pharmaceutical plant, G. E. Yunzhi Essence is derived from 100% natural wild Yunzhi; and it is safe, reliable and suitable for long-term use. By utilising proprietary low-temperature technology to effectively extract more biological active ingredients from wild Yunzhi, G. E. Yunzhi Essence contains exceptionally high bioactive and has a much higher range of biological activities in comparison with cultivated Yunzhi mycelium.
G. E. Yunzhi Essence was used in a number of university researches and clinical trials, which proved its medical effectiveness. According to the 2012 Market Research conducted by Oracle Added Value, G. E. Yunzhi Essence was "most recommended and trusted" by medical doctors, with No.1 ranking in terms of sales volume.
Over the years, G. E. Yunzhi has appointed Ms Mandy Lam and Mr Lam Lei, well-known survivors from serious illness, to be its brand spokespeople. Through sharing their experience of taking G. E. Yunzhi Essence during and after medical treatments, Ms Lam and Mr Lam have convincingly illustrated how G. E. Yunzhi Essence assists patients to maintain quality of life and reduce the chance of illness recurrence; and their professional and friendly images have further uplifted the positive image of G. E. Yunzhi Essence.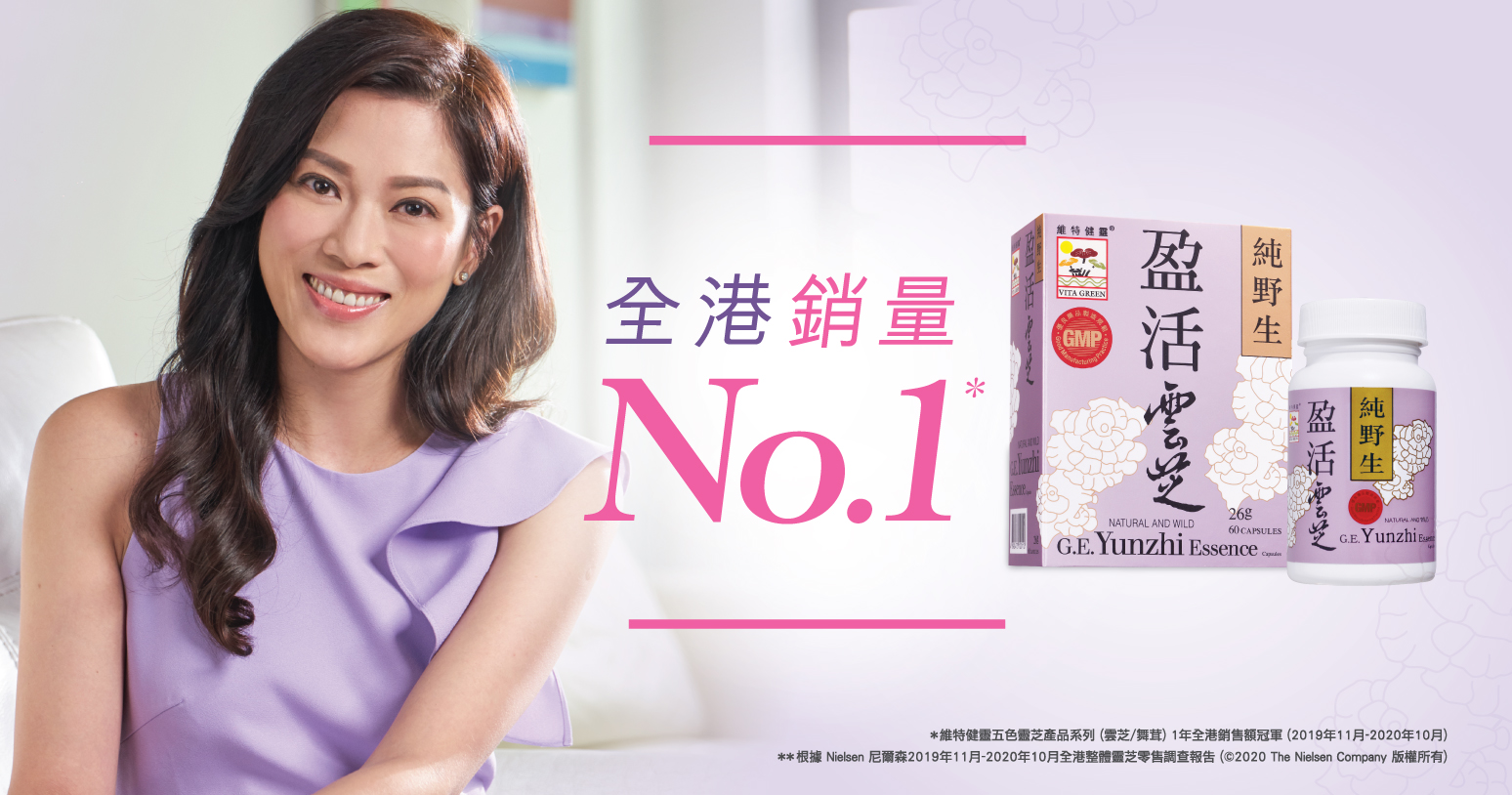 Back