Hong Kong Top Brands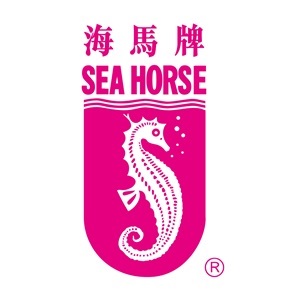 Brand
Sea Horse
Time of Establishment
1987
Company
Seven Sea Chemicals (Holdings) Limited
Award (Year)
Hong Kong Top Brand (2002), Hong Kong Premier Brand (2009), Hong Kong Top Brand Ten Year Achievement Award (2011)
Main Product(s)
Mattress, Pillow, Bedding, Furniture, Sofa
"Top Mark" Registered Categories
Mattress, Pillow, Bedding, Furniture, Seating
Address
Room 1708, Dominion Centre, 43-59 Queen's Road East, Wan Chai, Hong Kong
Tel No.
2723 3333
Fax No.
2723 3323
E-mail
info@sevensea.com.hk
Website
www.seahorse.com.hk
Wits for Win
Sea Horse believes that excellent products, reasonable prices, and good aftersales service are essential to a successful brand. To let customers enjoy good sleep at reasonable price is always our mission — Ms Chow Yuen Mei, Director and Chief Executive Officer of Seven Sea Chemicals (Holdings) Limited.
Company Profile
Founded in 1987 and headquartered in Hong Kong, Seven Sea Chemicals Group is engaged in the production, wholesale and retail of mattresses, pillows, bedding, sofas, and furniture. It has a worldwide business network covering Hong Kong, Mainland China, Macau, Singapore, Indonesia, Canada, UK, Australia and Malaysia.
Track of Glory
Sea Horse is a household brandname. Its mattresses and pillows have been the best sellers in Hong Kong, Singapore and Macau. While having been the No.1 bestselling brand in Hong Kong for 33 consecutive years since 1989, Sea Horse mattress set a record of capturing 68% of market share in 1998; and its market share in Macau soared to 80.7% in 2016. Many 5-star hotels, public organisations, hospitals, government departments, university dormitories and elderly homes patronise Sea Horse mattresses and pillows, manifesting that the superior quality and professional image of the Brand have been recognised by all walks of life.
By dint of advanced technology and incessant innovation, Sea Horse has gained numerous recognitions. It won "Hong Kong Premier Brand" in 2009 and "Hong Kong Top Brand Ten Year Achievement Award" in 2011, and its brand founder Mr James Wu Yau Ching was awarded "Hong Kong Distinguished Brand Leader Award" in 2021. All these achievements are testimonies to the outstanding status of Sea Horse as a market leader.
Sea Horse has strived to step up its penetration into Mainland China in recent years. In 2015, the Group invested over 100 million to purchase land and set up a manufacturing facility in VSIP Hai Phong, Vietnam. The new plant, which is equipped with the newest fully-automatic foaming production line, wood furniture production line and pocket spring making machine to achieve superior productivity and stringent control, has been put into operation, enabling Sea Horse to satisfy its customers with products of the finest quality.

Back