Hong Kong Top Brands
Brand
GIORMANI
Time of Establishment
1999
Company
Arredamenti Company Limited
Award (Year)
Hong Kong Top Brand (2009), Hong Kong Premier Brand (2014), Hong Kong Top Brand Ten Year Achievement Award (2018)
Main Product(s)
Sofa
"Top Mark" Registered Categories
Seating
Address
6/F, Yan Hing Centre, 9-13 Wong Chuk Yeung Street, Fotan, New Territories, Hong Kong
Tel No.
2690 3884
Fax No.
2947 0835
E-mail
customer@giormani.com
Website
www.giormani.com
Wits for Win
With the brand concept of "Professional", "Quality" and "Innovative", GIORMANI strives to provide customers with high-quality, personalised sofas and a comfortable lifestyle — Ms Jane Tong, Managing Director of Arredamenti Company Limited.
Company Profile
Founded in 1999, Arredamenti Company Limited adopts a one-stop mode to run business, ranging from designing, manufacturing and retailing of sofas to after-sales maintenance and services. As a professional custom-made sofa specialist based in Hong Kong, GIORMANI offers hundreds of sofa designs, such that customers can choose from different sizes, materials, colours and softness of sofas, according to their needs and preference. The Company also develops overseas markets through a sub-brand "KELVIN GIORMANI", exporting high-end custom-made sofas to over 20 countries worldwide; and it has set up showrooms in Hong Kong and more than 60 cities.
Track of Glory
In pursuit of excellence, GIORMANI adopts rigorous control mechanism to ensure product quality and has attained "ISO 9001:2008" certification. Owing to all-round performance, GIORMANI has received numerous awards, such as "Hong Kong Premier Brand" from Hong Kong Brand Development Council in 2014, "Best SME Award" from Hong Kong General Chamber of Small and Medium Business in 2016, "Outstanding QTS Merchant Silver Award (Home Decorations)" and "Hong Kong Star Brand Award — Enterprises Award" in 2017, as well as "Hong Kong Top Brand Ten Year Achievement Award" in 2018.
GIORMANI spares no effort to fulfil corporate social responsibility. It was a winner of 2014 "SME Bronze Award" and "Corporate Citizenship Continuous Advancement Award" of the "Hong Kong Outstanding Corporate Citizenship Award" co-organised by Hong Kong Productivity Council and the Committee on the Promotion of Civic Education. In collaboration with YMCA of Hong Kong, GIORMANI recently participated in a volunteer service project and organised workshops to teach children from low-income families to make accessories with upcycled residual leather materials; it also joined hands with French Patisserie Paul Lafayet to launch a limited edition of macaron-modelled leather cushion, with profits derived being donated to the charitable organisation "O9B7".
The co-founder and chief designer of GIORMANI, Mr Kelvin Ng, is Hong Kong's first Chinese designer to have won "Pinnacle Design Achievement Award", widely recognised as the "Oscars" of the furniture industry; and he was awarded with this honour for the fifth time by the American Society of Furniture Designers in 2020 for his stunning and creative design.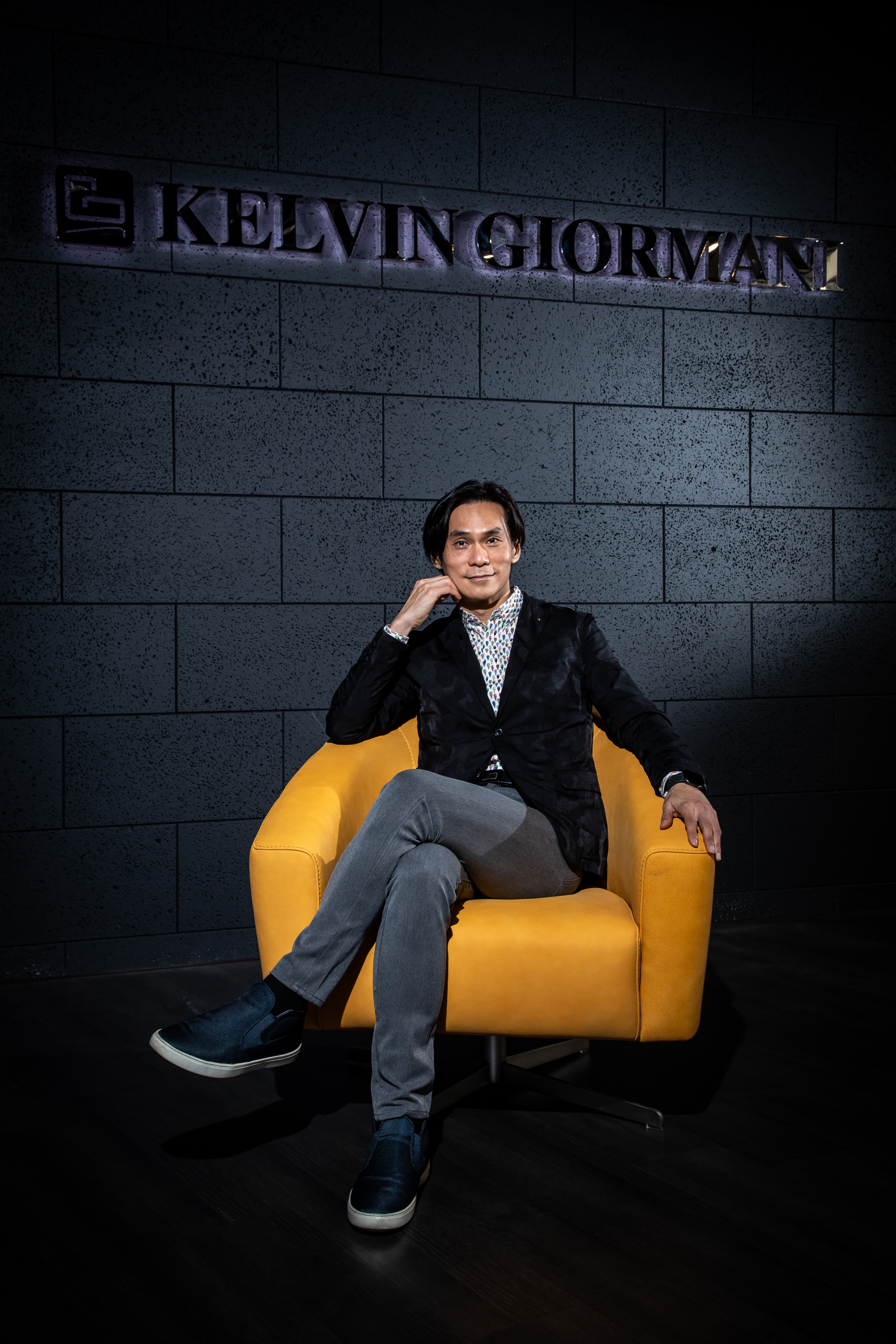 Back