Hong Kong Top Brands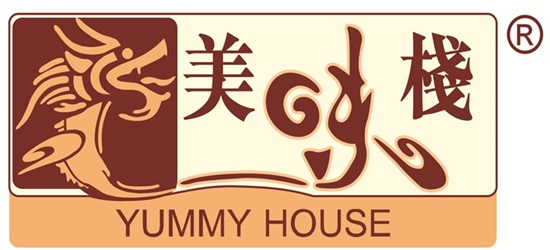 Brand
Yummy House
Time of Establishment
2001
Company
Yummy House International Limited
Award (Year)
Hong Kong Top Brand (2011), Hong Kong Premier Brand (2018), Hong Kong Top Brand Ten Year Achievement Award (2020)
Main Product(s)
Chinese Soup Pack, Seasoning Sauce, Preserved Food, Canned Food, Snack
"Top Mark" Registered Categories
Soy Sauce, Biscuit
Address
Room 2102, Singga Commercial Centre, 144-151 Connaught Road West, Hong Kong
Tel No.
2803 0833
Fax No.
3528 0580
E-mail
info@yum.com.hk
Website
www.yum.com.hk
Wits for Win
In pursuit of "Modern Taste, Innovative Texture, New Generation of Gastronomy", Yummy House renovated a wide variety of tasty sauces and healthy delicacies to meet the public's taste, through prudent selection of raw materials and rigorous control of product quality — Mr Kevin Shea, Managing Director of Yummy House International Limited.
Company Profile
Yummy House International Limited had developed over 1,000 kinds of products since its founding in 2001. It focused on overseas markets notably 46 countries in Europe, North America and Asia-Pacific Region in the early days, but officially entered the Hong Kong market in 2004. Nowadays, Yummy House's local distribution network covers supermarkets, Japanese department stores, F&B outlets, grocery stores, Hospital Authority, Hong Kong Professional Teachers' Union, Association of Hong Kong Nursing Staff, gas stations, food banks, as well as 8 self-owned branches located at different regions with high customer flow.
Track of Glory
"Splendid Flavour in One Drop". Yummy House built up brand popularity by launching the Premium Soy Sauce, which was well-received by the general public. From product development to packaging design and marketing strategies, Yummy House is attentive to every detail; and it tries every effort to transform and repackage traditional products into innovative, popular cuisine with fresh taste and modern style.
In the wake of the outbreak of SARS in 2004, many organisations and travel agencies organised local tours, in an attempt to give a boost to the weakening economy. Yummy House thus seized the opportunity to expand its clientele; and it successfully attracted a lot of tour groups to visit its shops by giving out complimentary mini-size Premium Soy Sauce.
Yummy House has invited famous gourmet Mr Leung Men To as the spokesperson of its products. Mr Leung's positive and people-first image matches well with the Company's "value for money" business philosophy. These, along with the multi-package product concepts and the tourist clients, have built up a discount and direct selling mode and helped to stage a widespread promotion to the general public, making "First Choice The Yummy House" more than just a slogan.
Back