Hong Kong Top Brands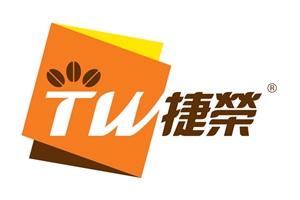 Brand
Tsit Wing
Time of Establishment
1932
Company
Tsit Wing Coffee Company Limited
Award (Year)
Hong Kong Top Brand (2005), Hong Kong Premier Brand (2018)
Main Product(s)
Coffee, Tea, Evaporated Milk
"Top Mark" Registered Categories
Coffee, Tea, Sugar Sachet, Milk
Address
Flats G-I, 3/F, Block 1, Kwai Tak Industrial Building, 15-33 Kwai Tak Street, Kwai Chung, New Territories, Hong Kong
Tel No.
2420 2181
Fax No.
2480 6996
E-mail
cs@twcoffee.com
Website
www.twcoffee.com
Wits for Win
Tsit Wing endeavours to become a one-stop food and beverage solutions provider, through continuous improvement on quality and addressing to consumers' changing taste — Mr Peter Wong, Chairman and Chief Executive Officer of Tsit Wing Group.
Company Profile
Established in 1932, Tsit Wing started its operation with coffee roasting and trading of coffee and tea. Over the years, it has been expanding the business scope to cover procurement, processing and distribution of coffee and tea. Tsit Wing further branched out into the business of frozen meat in Hong Kong and Mainland China in 2013. These remarkable developments have set the stage for Tsit Wing's transformation into a leading integrated food and beverage solutions provider in the Greater China. In 2018, Tsit Wing was listed on the Main Board of the Stock Exchange of Hong Kong (Stock Code: 2119). More recently, it has opened an e-Shop for specialty coffee named "Cherry & Leaf" to cater for online market demand.
Track of Glory
With 89 years' experience in dealing with coffee and tea, Tsit Wing has brought to the market various specialty coffee and Hong Kong-style milk tea series. Apart from abundant market knowledge and strong capability of customisation, Tsit Wing possesses a well-established pre-delivery system and an efficient logistics team, enabling it to build up a sound and diversified customer base; and it has nowadays commanded over 60% market share in Hong Kong's catering industry. In recent years, Tsit Wing has put more effort into developing the consumer market through launching more coffee and tea products and broadening product portfolio; for example, a brand-new Hong Kong-style drink "Salty Lime Soda" has been introduced. In 2019, Tsit Wing set up a flagship store on the online shopping platform Tmall, further expanding its sales channels.
Supported by a global sourcing network, Tsit Wing strictly monitors the safety and quality of products with a sophisticated quality control system, which has attained "ISO 9001", "ISO 22000" and "HACCP" accreditations.
Tsit Wing is keen to promote the spirit of "Education" and "Experience". In addition to "TWG Coffee Connoisseurs Academy" (TWGCCA), the Group established the well-equipped "EXEC" in 2020 to showcase and share techniques, applications and solutions of food and beverage services. Moreover, a coffee-thematic tour to Italy was co-organised in collaboration with travel agency, in an attempt to offer the public a chance to appreciate coffee culture.
Back